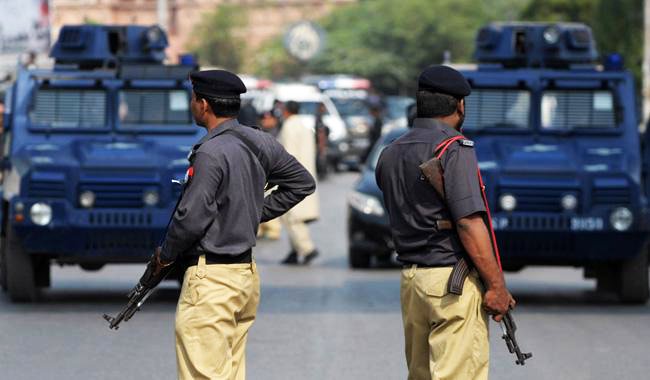 ---
KARACHI: The police department is one of the major gas and electricity defaulters. K-Electric (KE) and Sui Southern Gas Company (SSGC) have expressed annoyance with the department and the Administration Deputy Inspector General (DIG) has written letters to all three zonal DIGs, directing them to take strict action against persons who are not paying their bills.

A large number of cops residing in police residential quarters in the city do not pay utility bills for gas and electricity. Complaints of tampering electric metres and theft of gas and electricity have also been reported.

Bill to revive Police Order, 2002 in Sindh referred to select committee

According to documents available with The Express Tribune, Administration DIG Asim Qaimkhani wrote letters to South, East and West zone DIGs informing them that the KE and SSGC had expressed annoyance with the residents of police lines. The organisations claimed that the residents don't pay their bills and both were facing losses due to theft.

Qaimkhani made it clear to the DIGs that action should be taken against all such defaulters and the payment of all dues should be ensured. He ordered that the list of all defaulters should be provided so that their residence in police lines could be cancelled.

CTD nominates police constable Amjad in Ahsan killing case

There are 64 police lines in the city with hundreds of flats and bungalows in them. Hundreds of families reside there. The most noticeable police lines include Clifton Police Lines, Gizri Police Lines, Preedy Police Lines, Saddar Police Lines, Garden Headquarters Police Lines, Kharadar Police Lines, Nagina Police Lines, Jackson Police Lines, Mauripur Police Lines, Orangi Town Police Lines, Pakistan Bazaar Police Lines, Site A Police Lines, Baghdadi Police Lines, Kalakot Police Lines, Araam Bagh Police Lines, Frere Hall Police Lines, Korangi Police Lines, Shah Faisal Colony Police Lines, Gulistan-e-Johar Police Lines and Civil Lines.