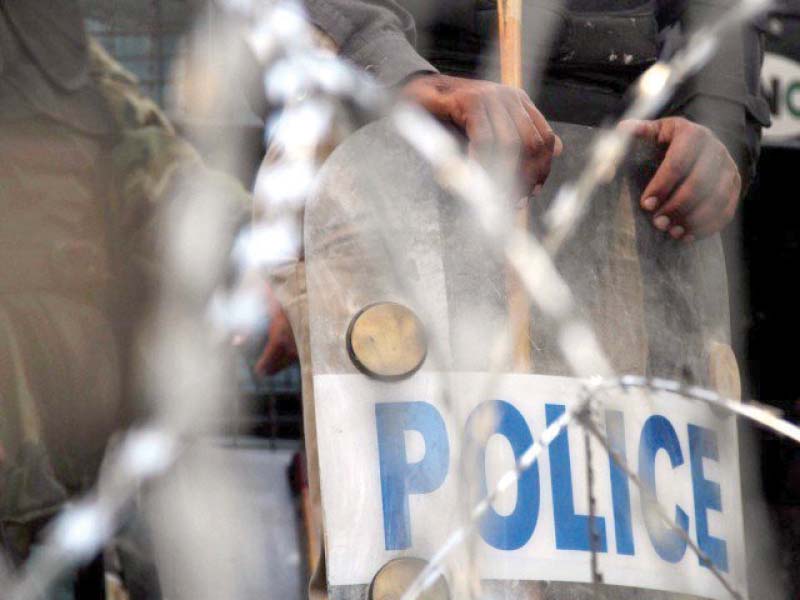 ---
LAHORE: To ensure that people spend the holy month of Ramazan in a safe and secure environment without having to worry about untoward incidents, the Punjab government has prepared a well-thought-out security plan for the province.

According to the plan, 76,578 personnel will be deputed across Punjab to ensure the security of government buildings, offices, markets, trade centres, and vulnerable religious spots, including 32, 386 mosques, 2, 666 imam bargahs, and other locations where Taraweeh prayers will be offered. Security will be particularly tightened during Sehr and Iftar times.

Ramazan security arrangements reviewed in Punjab

Apart from providing security to people frequenting markets, the government has also planned to set up surprise check posts across the province to monitor cars and motorcycles.

In an exclusive interview with The Express Tribune, Inspector General (IG) Punjab captain Arif Nawaz Khan said that as per the demand of field officers, more troops will be sent to various districts to monitor the situation efficiently. The troops – falling into three categories, A, B and C – will be specifically deployed around mosques and imam bargahs.

According to the plan, 3,837 personnel within the ranks of deputy superintendent of police (DSP), assistant superintendent of police (ASP), inspector, sub-inspector and assistant sub-inspector have been assigned special duties for Ramazan. Akin to that, 21,589 police constables, 8,557 private-security guards and 42, 595 volunteers will also perform special duties during the holy month.

That apart, some 1,115 walk-through gates and 13, 728 metal detectors are being provided to the districts, which will be installed on the entry routes of mosques and the imam bargahs to screen incoming visitors.

Shedding light on the security plan, Arif Nawaz Khan said that apart from ensuring the security of vehicles, field officers have also been directed to keep the traffic flowing, and no negligence will be tolerated in this regard.

"I will not only monitor the security arrangements personally but will keep in touch with the field officers to ensure the provision of security throughout the holy month," Arif Nawaz told The Express Tribune.

Punjab Assembly calls for ban on celebrities from hosting Ramazan TV shows

The Deputy Inspector General of Police (DIG) Operation Lahore Ashfaq Ahmed Khan and SSP operation Lahore Ismail Kharak explained that like various districts, foolproof security arrangements are being made in the provincial capital with the help of over 12,000 troops.

All the divisional SPs, circle officers and SHOs will perform field duties and visit mosques, markets, imam bargahs to make sure that everything is under control and that the deployed personnel are doing their duties efficiently. They also said that strict actions will be taken against officers and personnel if any kind of negligence or inefficiency is observed.

Published in The Express Tribune, May 5th, 2019.
COMMENTS
Comments are moderated and generally will be posted if they are on-topic and not abusive.
For more information, please see our Comments FAQ