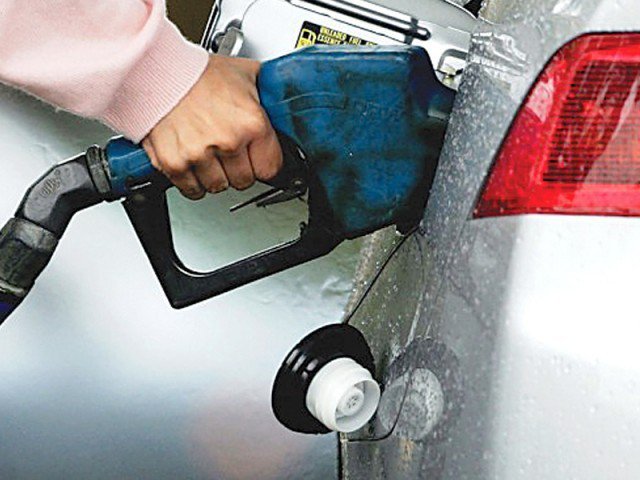 ---
ISLAMABAD: A day after regulatory  authority had proposed a whopping increase of Rs14.38 per litre in petrol price, the government on Tuesday deferred the decision to increase prices of petroleum products by up to 15 per cent ahead of Ramazan.

The decision comes after the Oil and Gas Regulatory Authority (Ogra) had recommended the hike in prices on April 29 to the federal government.

The increase would make the cost of a litre of petrol rise by Rs14.37.

While addressing a news conference following the cabinet meeting , Special Assistant to Prime Minister on Information Firdous Ashiq Awan said the government had delayed the decision.

She said that the summary of Ogra had been reviewed in this regard.

Prime Minister Imran Khan had given directives to send matter to the Economic Coordination Committee (ECC) realising to pass the minimum burden onto the public.

The government is charging the 17 per cent general sales tax on petroleum products.

In addition to it, the government is also charging Rs18 per litre petroleum levy, Rs14 per litre on petrol, Rs6 per litre kerosene oil and Rs3 per litre on light diesel oil.

OGRA recommends up to 15% increase in POL prices

Furthermore, the government is charging higher taxes on petroleum products such as diesel and petrol which are widely used by the consumers.

The regulatory authority had recommended increase in prices of petroleum products as Rs4.89 per litre high speed diesel, petrol Rs14.38 per litre, Rs7.46 per litre kerosene oil and Rs6. 41 per litre light diesel oil.

Ogra had suggested this to the federal government in a summary which it forwarded to the Ministry of Energy (Petroleum Division) for approval.

At present, the price of petrol stands at Rs98.88 per litre, Rs117.43 a litre high speed diesel, Rs89.31 per litre kerosene oil and Rs80.53 per litre light diesel oil.

HSD is widely used in transport and agriculture sector. The fluctuation in its price results in inflationary impact on consumers. Kerosene is used for cooking purpose, especially in the remote areas where LPG or pipeline gas is not available. LDO is used in the industry sector.
COMMENTS
Comments are moderated and generally will be posted if they are on-topic and not abusive.
For more information, please see our Comments FAQ