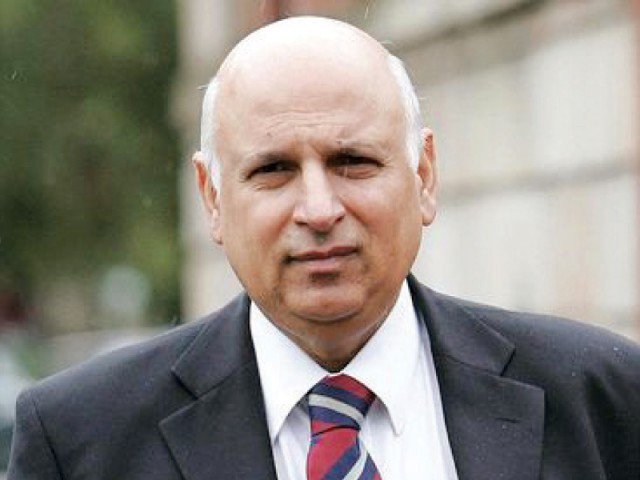 ---
LAHORE: Punjab Governor Chaudhry Muhammad Sarwar has stressed that there is no political change expected in Punjab.

"Punjab Chief Minister Sardar Usman Buzdar is the chief executive of the province and has full mandate and powers," Sarwar underlined. Speaking about himself, Sarwar said he has no plans of resigning or quitting politics.

Addressing a news conference here on Wednesday, Punjab Governor said Pakistan Tehreek-e-Insaf (PTI) is facing no threat at the federal and provincial levels. "We have been elected by the people of Pakistan to serve the nation, for five years, under the leadership of Prime Minister Imran Khan."

Buzdar the only power centre in Punjab, asserts Sarwar

Sarwar stressed designations were of little importance to him and his passion revolved around serving humanity. "I was nominated as Punjab Governor by the party leadership when I was a senator actively participating in parliamentary politics. Imran Khan has given me the responsibility to provide clean drinking water to the people of Punjab and promote religious tourism. This responsibility is far more important for me than the Punjab's governorship," he maintained.

The governor announced that he has decided to completely disassociate himself from his social work organisation, Sarwar Foundation, to avoid any conflict of interest.

The Sarwar Foundation initiated functioning in Pakistan in 2000 and has raised huge funds for various projects like water filtration plants, schools and hospitals. "We installed water filtration plants at a fraction of the cost being spent by the government. Most of our plants are still functional while the majority installed by the government are nonfunctional," he pointed out.

Rashid brushes asides reports of Buzdar stepping down

"During my previous term as Punjab governor, I organised several fundraisers for the installation of water filtration plants, but I will want to continue this practice until I hold this office," he said. The governor added that the amount he had collected through a fundraising event during his recent visit to the United States was being handed over to the Punjab Aab-e-Pak Authority for the provision of clean drinking water.

"When we came in power, we had promised that we will bring the rule of law to Pakistan in a true democratic way. We are determined to fulfill all those promises made with people."

Published in The Express Tribune, April 25th, 2019.