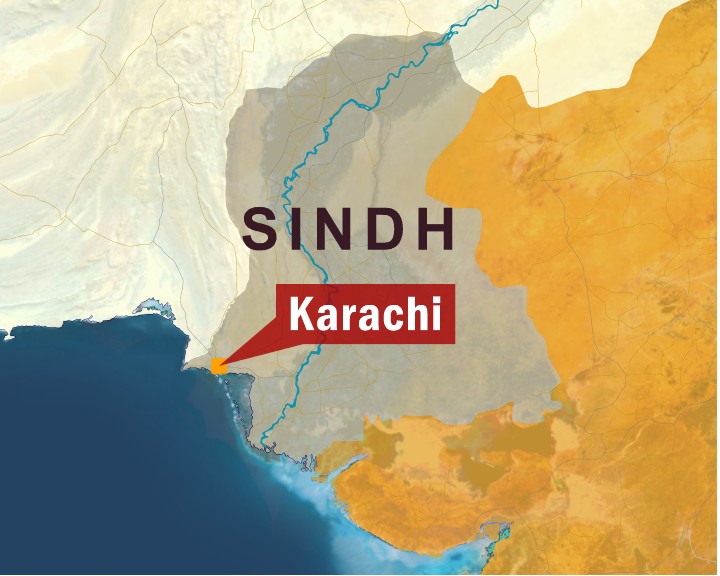 ---
KARACHI: A 38 per cent increase in the health budget has been proposed by the health department of the Sindh government, The Express Tribune has learnt.

While Rs4,919 million were allotted to the health department in the current budget, it is expected that the sum will be increased to Rs6,800 million for the year 2010-11, officials said.

"A total of 109 schemes have been proposed, out of which 38 are new," said an official requesting anonymity, adding that "Rs3,090 million have been recommended for the new projects in the Annual Development Plan (ADP), which is likely to rise from Rs75 billion to Rs115 billion."

Some of the new projects include a urology institute to be set up in Benazirabad, for which Rs500 million has been earmarked.

"There is no cardiology hospital in any cities of the province, expect for the one in Karachi," explained an official, "Which is why the department has also decided to establish a Cardiac Surgery Complex in Larkana."

Other health projects proposed for the upcoming budget include a Rs300-million neuroscience complex and a Rs200-million skin disease complex. Both these complexes are also going to be located in Larkana.

The department has also decided to establish a department of hepatology, to treat liver diseases, in all teaching hospitals of Sindh at a cost of Rs200 million.

Three taluka hospitals, the one in Kamber, Umerkot and Kashmore, will be upgraded to the level of district headquarter hospitals and a hefty amount of Rs1 billion has been allocated to bring these hospitals to the required level.

The health department has also recommended in their annual budget recommendations that eight ambulances, equipped with modern facilities, including ventilators, should be bought. The amount asked for this is around Rs40million.

Meanwhile, it has also been proposed to set up a psychiatric institute in Karachi at the cost of Rs100 million. However, the exact location has not been decided yet. A cardiac emergency, worth Rs300 million, centre has been recommended for Manghopir area. A leprosy centre will be set up in the same area at an estimated cost of Rs250 million.

The department has recommended in the budget proposal to upgrade Chemical Bacterial Lab at Services Hospital at the cost of Rs150 million while Rs400 million have been marked for building a trauma centre at the Dow University of Health Sciences in Karachi.

A multi-layer car parking has been recommended for Civil Hospital Karachi (CHK), a project that is going to cost around Rs300 million. Officials have revealed that the same sum has been recommended for improving and expanding the oncology and neurology department at the hospital. "Since there is a lack of waste management at the public hospital, the health department has also asked for a Rs100-million allocation for a project [to deal with hospital waste] at CHK,"

Moreover, Rs400 million have been earmarked for a children's ward at the Sindh Institute of Urology and Transplantation (SIUT).

There is also a plan for revamping the Government Qatar Hospital at the cost of Rs100 million.

Neurosurgery and paediatric wards will be established along with a new OPD block in Benazirabad at an estimated cost of Rs300 million.

The revamping of the Shaikh Zayed Hospital in Larkana and upgrading its surgical department has been recommended at a cost of Rs350 million.

Around 200 beds will be bought for the hospital in SITE town, Karachi, and 50 beds each for hospitals in Gulberg and Gulistan-e-Jauhar, Karachi, for which Rs900 million have been allotted. A trauma centre and a basic health unit will be built in Naushero Feroze at a cost of Rs112 million.

Officials said that Rs250 million have been allocated for improvement of all district headquarter hospitals. The health department plans to build a nursing institute at the Karachi Institute of Heart Diseases at the cost of Rs350 million.

There is plan to improve all the nursing schools of the province and in this connection an amount of Rs300 million has been allocated.

Three million rupees have been marked for a nutrition programme and Rs700 million for a vaccination programme. A paediatric centre, at a cost of Rs300 million, in Mirpurkhas has also been proposed.

The sindh government has prepared a free tax budget for the year 10-11 officials have revealed. Total outlay of the budget is said be around 350 to 380 billion rupees. The budget deficit will be around 20 to 30 billion rupees, officials added.

Publishe in the Express Tribune, June 8th, 2010.
COMMENTS (3)
Comments are moderated and generally will be posted if they are on-topic and not abusive.
For more information, please see our Comments FAQ