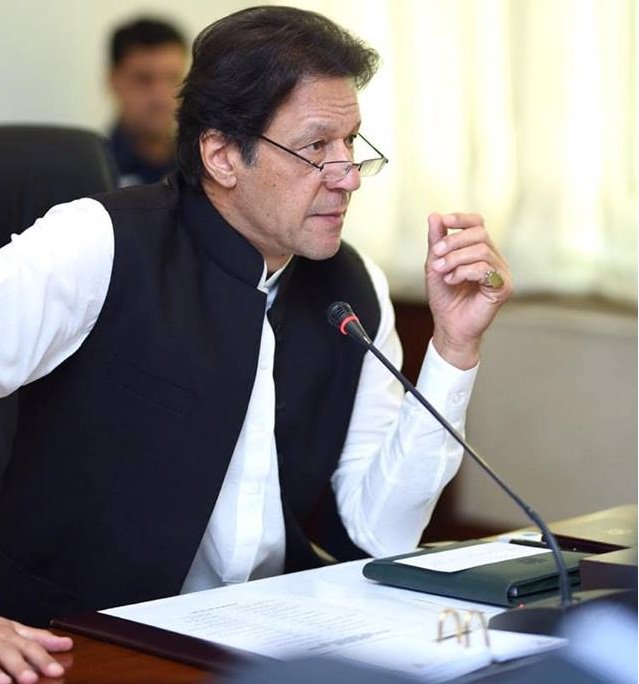 ---
PESHAWAR: Prime Minister Imran Khan on Friday expressed the desire to establish a cancer hospital in Afghanistan, saying he would direct the management of Shaukat Khanam Memorial Hospital (SKMH) to look into the possibility of establishing a similar facility there.

He expressed these views while addressing a public gathering at Kalaya, headquarters of Orakzai district near Pak-Afghan border.

The prime minister said on his way to Orakzai he visited SKMH in Peshawar and met two Afghan patients getting treatment there. Both the Afghan patients belonged to Mazar-i-Sharif in Afghanistan and had come to Peshawar for treatment, he said adding it prompted him to establish a hospital across the border.

He said he wanted to see Afghans getting cancer treatment in their own country.

The Afghan cancer patients in the SKMH and Research Centre had urged Premier Imran to set up a hospital in Afghanistan.

PM was accompanied by the Governor Shah Farman, CM' Adviser Ajmal Wazir, faculty members of SKMH and Research Centre and ministers.

After visiting department of the oncology, he also interacted with the doctors and also the local and Afghan patients in the facility.

In a video, an Afghan patient is seen appreciating the PM for providing state of the art facility near to the Turkham border, he also requested gifting such a medical facility to Afghan nation.

On the way out of the ward, an Afghan national from Mazar-e-Sharif, who was attendant of patient at the hospital, told PM Imran that constructing such a facility to allow Afghan national to get treated was blessing of Allah unto you.

"Pakistan and Afghans are brotherly states, we requested the PM to gift such a facility to Afghan soil. The relations between the two neighbours will further strengthen if such an act of humanism is showed by you," the Afghan said in his local language.

It is worth mentioning that several thousand Afghans are getting treatment at the Institute of Radiotherapy and Nuclear Medicine (Irnum Hospital Peshawar), Shaukat Khanum Memorial Cancer Peshawar since long.

A special medical visa is also issued for Afghan nationals at border. Pakistan High Commission in Kabul and consulate in Jalalabad facilitate Afghan patients on priority basis.

Published in The Express Tribune, April 20th, 2019.