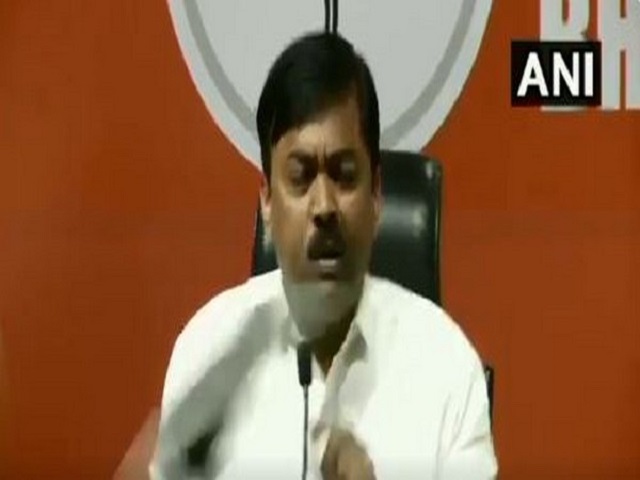 ---
A shoe was thrown at Bharatiya Janata Party (BJP) spokesperson GVL Narsimha Rao during a press conference in New Delhi on Thursday, India's ANI news reported.

The incident occurred when Rao was briefing the media regarding Sadhvi Pragya's candidature from Bhopal and was criticising the Congress for allegedly defaming Hindus.

"This is yet another attempt by Congress inspired person who comes in here to show same kind of mentality. We will not get deterred by these criminal elements in society. We condemn this action," Rao said.

Modi's BJP fields candidate accused in bomb blast

BJP General Secretary Bhupendra Yadav was also present at the press conference when the incident occurred.

The unidentified man, who hurled the shoe at Rao, was immediately escorted out of the media room by the part workers and the press conference was suspended.

According to some sources, the man was identified as Shakti Bhargava, who is a doctor and a resident of the Indian city of Kanpur.
COMMENTS
Comments are moderated and generally will be posted if they are on-topic and not abusive.
For more information, please see our Comments FAQ