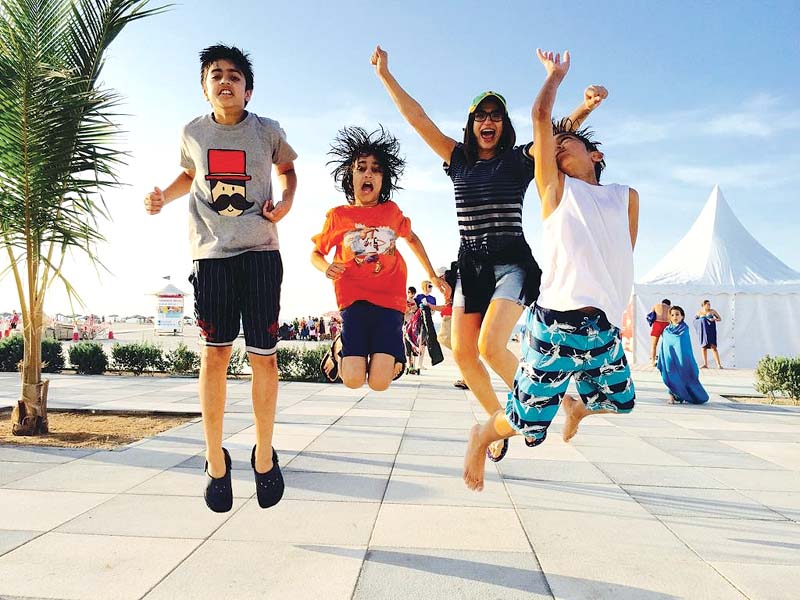 ---
We catch up with Dubai based health and wellness trainer Ayeshah Wakkas to learn more about energy healing, Reiki and the changes one can make to build up towards a healthier lifestyle

How did your fitness journey begin?

As a teenager, my weight always fluctuated, especially during my trips to Toronto where I would binge on apple pies and hotdogs resulting in gaining 20+ pounds each time. Upon my return to Pakistan in 1992 from one of these trips after my 21st birthday, I got a wakeup call when my mother looked straight through me at the airport and didn't recognise me.  I gained an additional 25 pounds in a matter of five months that I was away. So I used that as a passion to start my fitness journey.




Being a mother of three, how do you manage to take out time to meditate?  How important is it?

Because I am a mother of three boys, it's most imperative that I do take time out for myself and meditate. Sometimes it's a 30-minute walk with my music, other times meditation is sitting at home quietly and connecting with my breath and noticing each and everything that is going on in my body. There are days when I will sit for seven to 12 mins to do positive visualisations and affirmations for myself.  This "me time" meditation is what fuels me to better handle everything that goes on around in life.  So to answer your question it is essential to take out time to connect with ourselves.

What are your views on Regression Therapy?

Regression therapy essentially means going back in time. Going back can be into childhood, to infancy or even in utero experiences. Regression can be extremely therapeutic for some people, as they may come face to face with certain traumas, fears and phobias that they have been carrying with them which maybe is impacting their lives now.  Since I am a Reiki Master I use Reiki instead of hypnosis as a healing and supportive mode for a person to get into a deep meditative state, which then facilitates regression back into childhood or infancy (or past lives) etc.  Once out of this state, after a session is done, the person remembers everything they spoke about.




Can you elaborate on energy healing?  What is Reiki and how does it help in balancing energy?

Everything around us is energy. Over time certain blockages appear in our energy field.  Energy healing is a holistic practice that removes these blocks in our bodies to help us connect with our body's inherent ability to heal itself. Reiki is an ancient Japanese form of energy healing. Our Chakras need to be rotating effortlessly for our energy to fluidly flow through our body.  Hence, reiki helps in balancing this energy by removing the blockages.

What is it that you think brings harmony between the mind, body and soul?

One must start off with a positive perspective on life.  Our thoughts that we create in our mind play a pivotal role in maintaining harmony. Connecting with our body, listening to it, taking care of it, eating right, exercising helps as well and finally understanding our true purpose in life and what our strengths are.  Consciously being aware and working towards the alignment of these three will help create complete harmony within you and around your space.

What changes should one make in order to lead a healthier lifestyle?

It is scientifically proven that 80/20 ratio work beautifully for us. This means 80% of healthier lifestyle depends on what you eat and the other 20% is how much you exercise. Be mindful of what you are eating.




Are there any habits that lead to pessimism?

Being ungrateful for all that you have, not counting your blessings on an everyday basis in my opinion is the number one habit that leads to pessimism.  Inactivity can also lead to the mind racing towards negative thoughts, ultimately leading to pessimism.

You have co-founded The Happiness Fitt in Dubai, what services are you currently offering?

We offer an array of workshops geared towards individuals, women centric, as well as corporates.  Meditations and positive visualisations, breath work and yogic stretching, Reiki healing session, Regression Therapy and fitness coaching and dance fitness are a few of the services that we are currently offering.