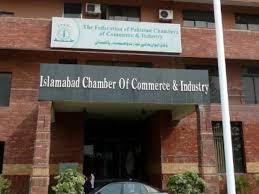 ---
ISLAMABAD: Traders in the federal capital have opposed an increase in the municipal taxes and charges proposed by the city's municipal corporation.

Islamabad Chamber of Commerce and Industry (ICCI) Acting President Iftikhar Anwar Sethi disclosed on Tuesday that the Islamabad Municipal Corporation (IMC) has proposed a manifold increase in municipal taxes including trade license fees, signboard taxes, property taxes and water charges in the next budget.

He added that the business community of the federal capital had rejected the proposed increase as it would create further problems for them.

The acting ICCI president said this while addressing a delegation of Soap Manufacturers Association who visited the ICCI led by Sheikh Muhammad Suleman.

Sethi said that as per municipality laws, no increase in municipal taxes can be approved without first advertising it in the press or without holding a public hearing. He added that in this case, no such exercise had been done.

ICCI alarmed at drop in investment

He said that the economy of the country was already struggling, putting business activities under immense strain. He said that proposing a manifold increase in municipal taxes in such conditions was tantamount to pushing businesses into further trouble. 

Published in The Express Tribune, April 17th, 2019.