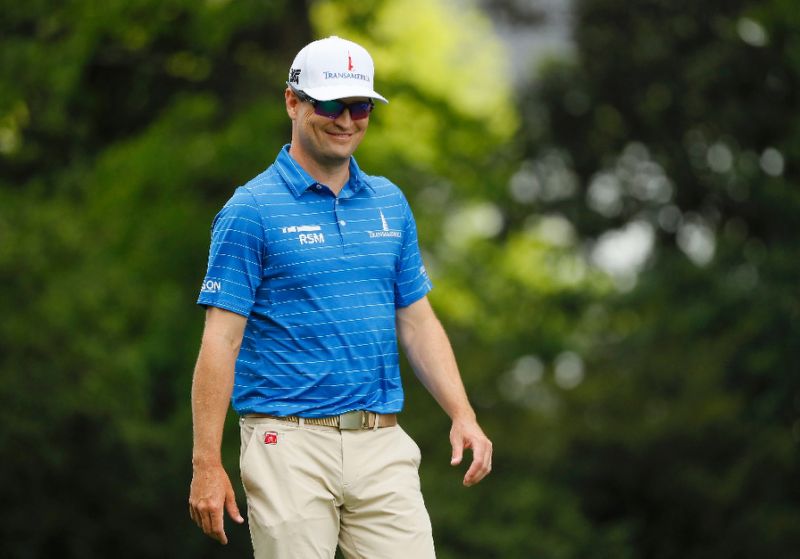 ---
AUGUSTA: Former champion Zach Johnson's lackluster Masters campaign got downright embarrassing at the 13th hole on Friday, where the American knocked his ball off the tee with a practice swing.

Johnson, who donned the green jacket in 2007, got a little too close with his warm-up swing, clipping the ball which bounced off a tee marker and rolled a few feet.

"Yeah, that was a good one there," Johnson said. "That's a first. I thought I had done it all but now I know I've done it all."


Zach Johnson just laid up off the tee pic.twitter.com/rvjsf7UlMm

— Bunkie Perkins (@BunkiePerkins) April 12, 2019


Only his pride was hurt, since he was able to re-tee without a penalty because he did not intend to move the ball.

Johnson would go on to birdie the hole, one of three birdies against four bogeys in a one-over par 73 that left Johnson with a 36-hole total of three-over par 147.

"I actually hit a really good tee shot after that, so I think I recovered nicely," he said, although he noted that playing partner Matt Kuchar would likely not let him forget the gaffe.

"He doesn't let me forget many things," Johnson said, "But, hey, you get what you deserve."

The third man in the group, England's Ian Poulter, didn't see the shot as he was getting a drink from his bag.

But he heard it, and he's not likely to let Johnson forget it either.

"It was a bit of a shock to him and all of us," said Poulter, who was looking forward to seeing the video and pleased to hear it had already been widely posted on the internet.

"Love it," he said. "Can't wait."

He said Johnson, after the initial shock, saw the funny side.

"He backed off and said, 'No, no guys, it's OK, you can laugh.' We were trying to hold it in, but we had to let it out."
COMMENTS
Comments are moderated and generally will be posted if they are on-topic and not abusive.
For more information, please see our Comments FAQ