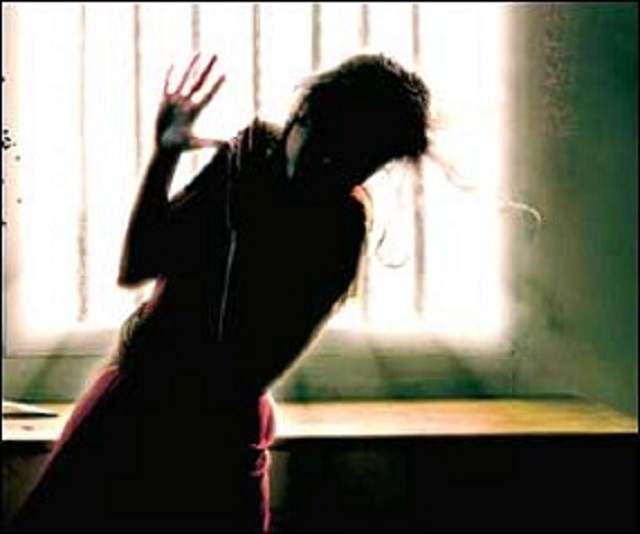 ---
ISLAMABAD: A Mozah Bhokar resident struck his wife's head and tore off her clothes when she sought maintenance. The suspect's brother and brother-in-law assisted him as he hurled abuses at his wife, pulled her hair and assaulted her.

He later also allegedly fired into the air which spread fear and panic in the entire neighbourhood.

The Lohi Bher police said that Tasneem Bibi in her complaint stated that her husband, Tahir Ali, was habitual of beating her up.

She added that he does not provide her with any maintenance or food and whenever she asked for money, he resorts to violence and abuse while disparaging her.

"I demanded him to stop accusing me and provide things for the household after which he pulled my hair and dragged me across the floor," she said, adding that her husband was assisted by his brother Zahid and brother-in-law Amir.

"All three punched and kicked me," she stated, adding that she was rendered unconscious after her husband struck her in the head.

She claimed that her husband allegedly fired into the air and threatened to kill her.

After a medical report confirmed assault, police registered a case against the woman's husband but have yet to make any arrests.

Three booked for hurling threats

The Aabpara police have registered a case against three men who reportedly threatened to kill a girl if she refused to marry a man she had befriended on the phone.

The Aabpara police said that F* had claimed that Mehboob Tahir used to continuously call her. While she initially ignored the calls, in the beginning, she finally started responding to his calls and the two became friends.

However, Tahir later shared her number with two of his friends Inzamam and Zariab who started calling her and would try to blackmail her.

Thereafter, Tahir proposed to her on the phone but F said she turned it down.

After that, Tahir threatened to kill her and slander her. Later, all three suspects allegedly blackmailed her and threatened to post digitally altered photos of her on social media.

The police have registered a case but have yet to arrest anyone even though they have identified the suspects.

Promiscuous man booked

Police have booked a Sector G-12 resident who allegedly seduced a young girl and then impregnated her.

The Ramna police said that a young girl, Z*, told them that the suspect W* had claimed to be in love with her and had threatened to take his own life if she did not befriend him.

The suspect later seduced the girl by promising to marry her. The two developed an affair.

Published in The Express Tribune, April 13th, 2019.