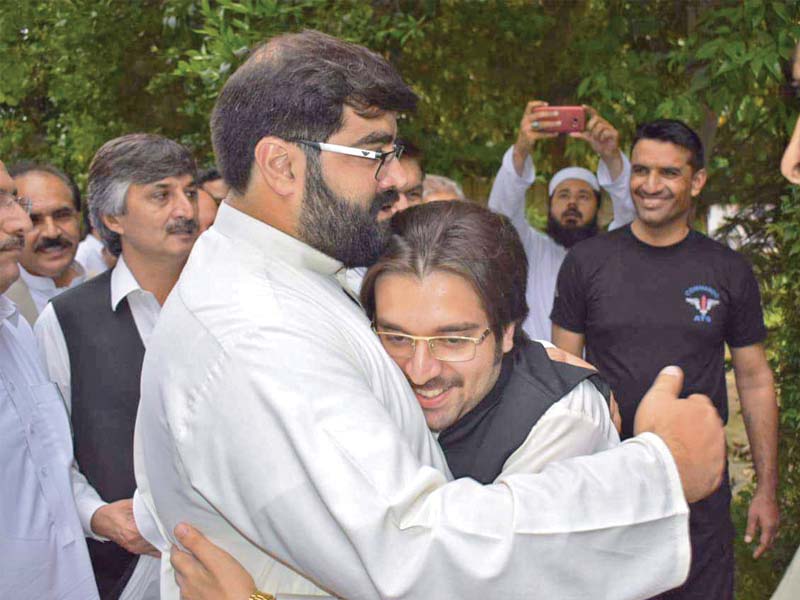 ---
PESHAWAR: Awami National Party (ANP) leadership prevented a major rift in the party by making up with the Bilour family. ANP K-P President Aimal Wali Khan dropped at Bilour House with all of his cabinet members and allayed the grievances of the Bilour Family. "There were no differences, only misunderstandings whivh have been removed," Aimal had said after meeting with Ghulam Ahmed Bilour, Ilyas Bilour and Danyal Bilour. The Bilours had announced parting ways with ANP after the party declined papers of Danyal Bilour for information secretary seat in the intra-party elections. Talking to the media, Ghulam Ahmed Bilour said: "We had our grievances with the party, which Aimal has ended." He reminded that the Bilour Family had rendered great sacrifices for the party.  

Published in The Express Tribune, April 13th, 2019.
COMMENTS
Comments are moderated and generally will be posted if they are on-topic and not abusive.
For more information, please see our Comments FAQ