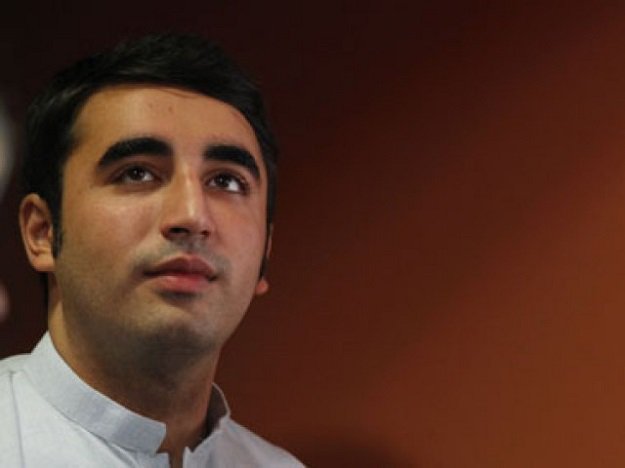 ---
KARACHI: Pakistan Peoples Party (PPP) Chairperson Bilawal Bhutto Zardari warned the federal government on Friday to refrain from bulldozing the 18th Amendment and imposing a one-unit system in the country. "There will be Dama Dam Mast Qalander if the federal government snatched provincial autonomy and centralised powers," he said.

Addressing a public gathering in Ghotki, the PPP chairperson lashed out at the federal government, Prime Minister Imran Khan and federal finance minister and said, "The entire PTI [Pakistan Tehreek-e-Insaf] team has no vision to reign over the country, which is suffering from multiple problems."

Referring to inflation and depreciation of the Pakistani rupee, he said, "Every month the prices of electricity, gas, petrol, lifesaving drugs and all other commodities are increasing to a new high. Poor people are unable to run their kitchen". He added that the rulers were pushing the country to a point of no return.

Bilawal vows to protect 18th Amendment

Calling Imran Khan a "puppet prime minister", Bilawal said, "This puppet cannot run the country". Referring to Imran Khan and his team's previous announcement of not taking loans from IMF, he said, "Imran Khan should live up to his pledge of committing suicide because he has breached his commitment and approached IMF for a loan".

He said that the PTI leadership used to criticise the amnesty scheme promising to take action against those who benefited from it in the past, but Imran Khan and his entire team are not pursuing the same course. "The prime minister's sister, Aleema Khan, is a prime example of someone benefitting from this scheme," he said, lamenting that now the government itself was launching the scheme.

The PPP rally was organised a few weeks after Imran Khan addressed a rally in Ghotki. In his emotional address, Bilawal speaking about the PTI's promise to build five million homes and give 10 million jobs said, "How many homes and jobs have been provided in the last eight months?" He said that the PTI's policies have compelled many private and semi-private companies to fire their staff and added that thousands of homes and shops have been bulldozed in the name of the anti-encroachment drive.

"Instead of giving jobs and homes, they are depriving people of both these things," he said. Terming the last general elections as the most "rigged poll" in the history of Pakistan, Bilawal said, "Before the general elections, we cried foul and diverted people's attention towards rigging in polls. Our apprehension proved that the results were pre-planned".

PPP will go to war with anyone willing to rollback 18th amendment: Bilawal

The PPP chairperson announced to start a poverty reduction programme in Ghotki and said, "We will give interest-free loans to 80,000 women in this district and build houses for 2,000 families without any charge".  He also announced Rs1 billion drinking water scheme and the upgradation of Obaro degree college to university level. Bilawal also directed officials to upgrade the district hospital.

He criticised the oil and gas exploration companies for not inducting local people and said that his party would protest against this practice at every forum. Bilawal also raised the issue of Sindh government's share in the National Finance Commission and the divisible pool and said that Sindh was not being given its due share. "Despite our protests, the federal government is unwilling to release our Rs134 billion," he said.

PPP MNA and former opposition leader in National Assembly Khursheed Shah, Nisar Khuhro and others also addressed the rally.

Published in The Express Tribune, April 13th, 2019.