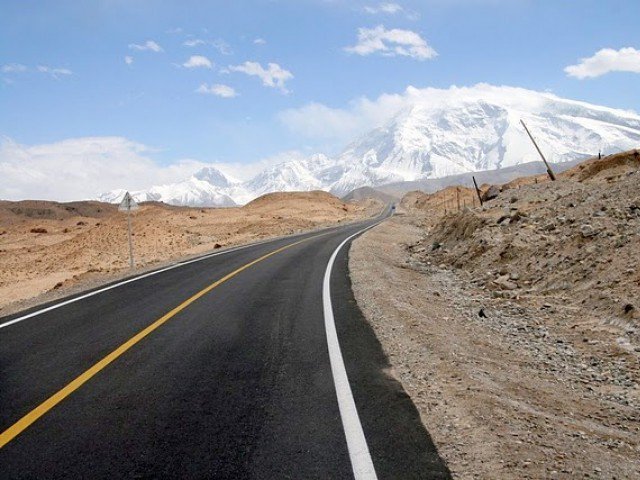 ---
ISLAMABAD: Expressing anger over the display of boards by the National Highway Authority (NHA) exempting members of parliament from toll tax, the Senate Standing Committee on Communication has directed for the removal of all such boards by Monday.

The meeting, held under the chairmanship of Seantor Hidayat Ullah Khan in the Parliament House, discussed the issue of exemption given to parliamentarians from toll payments at toll plazas.

Senator Moula Bux Chandio said the exemption was an insult to politicians and members of parliament, while calling for the immediate removal of the boards. "Our prime minister insults us but the institutions should not do the same," the senator remarked.

Senator Ashok Kumar inquired why the boards were still installed when parliamentarians were paying the tax. Upon being told by the NHA officials that these boards have been removed from toll plaza, Kumar replied that the boards were still standing on the M9 when he used it the day before.

17 years on, NHA yet to pay Babusar Top road affectees

The committee directed the NHA to remove all such boards by Monday, and to present photographic evidence of their removal in the meeting.

Meanwhile, Senator Ahmed Khan said that the NHA was not being paid its dues in full by the finance ministry. He said it had resulted in 400,000 becoming unemployed as the NHA did not pay the contractors. He added that the finance ministry wasn't concerned about the impact of its action on people. "NHA has to pay dues worth Rs350 billion to contractors," he said.

Upon this, the finance ministry representative said that the NHA has failed to budget its expenses. NHA Chairman Rafiq Malik said that the government gets roads constructed through the NHA, but the authority is not paid and instead informed about receivables.

The officials of the finance ministry said that the NHA has collected only Rs100 billion in terms of taxes. The NHA chairman said that the authority's revenue sources are toll tax, right of way and tenders fee.

Senator Ahmed Khan observed that with the holy month of Ramazan around the corner, there would be problems if payments were not made. The NHA chairman warned that if NHA labourers, totaling around 125,000 in number, were not paid, they might resort to closing down the highways.

Senate proceedings: Govt refuses to take back policy on automatic weapons

During the meeting, the committee expressed its reservations over the briefing provided by the NHA. The committee chairman said that there were gaping holes in the briefing, and remarked that it was done deliberately to hide things from the committee. The communications secretary said that an inquiry would be carried out in the matter and the report submitted to the committee.
COMMENTS
Comments are moderated and generally will be posted if they are on-topic and not abusive.
For more information, please see our Comments FAQ