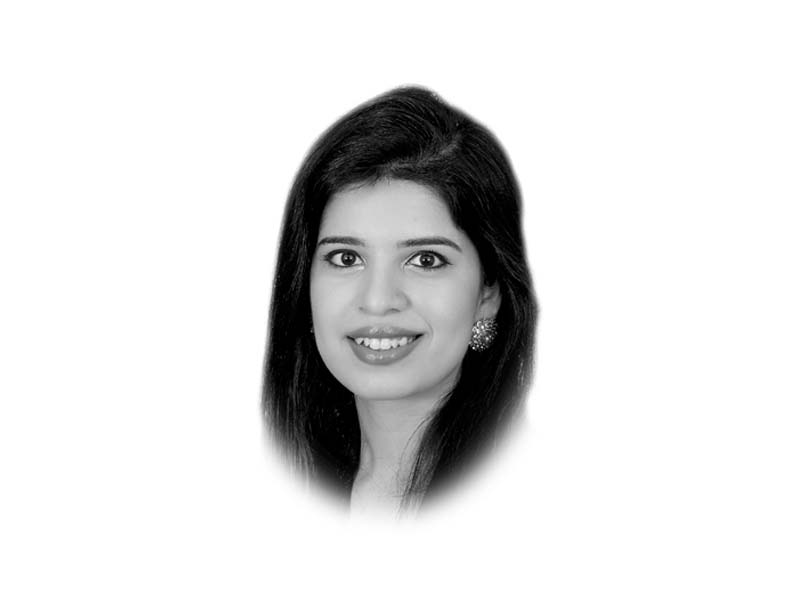 ---
"It is said that no one truly knows a nation until one has been inside its jails. A nation should not be judged by how it treats its highest citizens, but its lowest ones." — Nelson Mandela

According to a study, as of 2018, there are 25 operational prisons in Sindh, with 17,425 prisoners out of which 13,216 are under trial. Out of these 25 prisons, four have drug treatment facilities, one of which is located at the largest prison facility in Sindh, Central Prison Karachi, which accommodates 4,735 prisoners with only 12 doctors providing services and one psychiatrist visiting the facility weekly.

There is a dire need to rework mental health legislation in Sindh and the provision of mental healthcare facilities to the mentally-disordered prisoners.

Let's begin with the Sindh Mental Health Act, 2013. There are a total of 61 sections in the Act out of which only two apply exclusively to mentally-disordered prisoners. These relate to the inspection of such prisoners by a board established under the Act and the provision of forensic psychiatric services to house mentally-disordered prisoners and mentally-disordered offenders.

A bare reading of these sections will reveal that the Act is completely inadequate to accommodate the interests of the mentally-disordered prisoners, however, for three major reasons:

Firstly, the Act does not include provisions regarding prohibition of torture and cruelty to mentally-disordered prisoners. Article 10(1) of the International Covenant on Civil and Political Rights (ICCPR), to which Pakistan is a signatory, expressly requires all prisoners to be treated, by all officials and anyone else, "with humanity and with respect for the inherent dignity of the human person". However, no such standards are being complied with by the prison management in Sindh. According to a baseline study on prisoners published by Legal Aid Office in 2018, about 60% of adult male respondents indicated that they had been the victim of some form of mistreatment during their detention. Similarly, 61.22% of female respondents also reported mistreatment, categorised as beating, denial of food or water, denial of visitation or legal representation, etc.

Secondly, section 54 of the Act limits the inspection of mentally-disordered prisoners and persons detained under certain limited laws namely section 466 or section 471 of the Code of Criminal Procedure 1898, section 130 of the Pakistan Army Act, 1952, section 143 of the Pakistan Air Force Act, 1953, or section 123 of the Pakistan Navy Ordinance, 1961. As persons with mental disorders can be imprisoned for crimes committed under other laws or can develop mental disorder subsequent to their conviction, such a limitation is completely unjustified. In India, for instance, the protection to mentally-disordered prisoners is not limited to those detained under certain specific laws. Instead, the Mental Health Care Act 2017 applies to whole of India.

Thirdly, the Act does not prohibit keeping a mentally-disordered prisoner in the prison for longer than the sentence period. One should be transferred to appropriate mental healthcare institution for their treatment upon completion of their sentence.

Another piece of legislation in Sindh governing mentally-disordered prisoners is the Sindh Mental Health Rules, 2014 which is not much different from the Sindh Mental Health Act as it also has only two rules exclusively on prisoners. One of them is regarding admission and detention of convicted prisoners and the other is on admission, care and treatment of under-trial and convicted prisoner. A very basic criticism of the Rules is that it simply replicates the Act without providing further procedural safeguards to the mentally-disordered prisoners.

In a recent judgment of the High Court of Sindh reported at 2019 Yearly Law Reporter 129, Justice Mohammed Karim Khan Agha explicitly pointed at the lack of genuine medical certificates/opinions in relation to the prisoners who are poor and uninfluential and observed that "if you are a wealthy and/or influential person/accused you can generally obtain medical certificates/opinions to meet your requirements in order to enable you to be transferred from prison to hospitals outside of the jail premises where you can enjoy much better facilities such as free access to mobile phones, air conditioning, cable television, better food, unlimited visitation rights, a greater level of freedom of movement within hospital environment etc with the knock on effect of often delaying the trial due to nonappearance to the disadvantage of those who are locked up in jail or whose bail has been declined.

This in our view tends to point prima facie to discrimination under Article 25 of the Constitution and is a poor reflection of the Dr's and medical boards who are tasked with making honest and accurate assessments of a prisoner's health who claims to be unwell."

Further, according to a report published by the United Nations Country Office in Pakistan on Drugs and Crime, there is considerable evidence that prisoners are at risk of developing a range of mental healthcare needs in prisons. Thus, the issue of poor quality of medical services and dreadful living conditions in the prisons is a human rights concern which needs to be given immediate attention.

In order to protect the rights of the mentally-disordered prisoners, collective efforts are needed from law-makers and law-enforcement agencies to reform the current mental health care legislation and to order for its strict implementation. What is required the most is perhaps not knowledge about what to do, but the allocation of resources and commitment to address the fundamental issues associated with mentally-disordered prisoners.

Published in The Express Tribune, April 12th, 2019.

Like Opinion & Editorial on Facebook, follow @ETOpEd on Twitter to receive all updates on all our daily pieces.