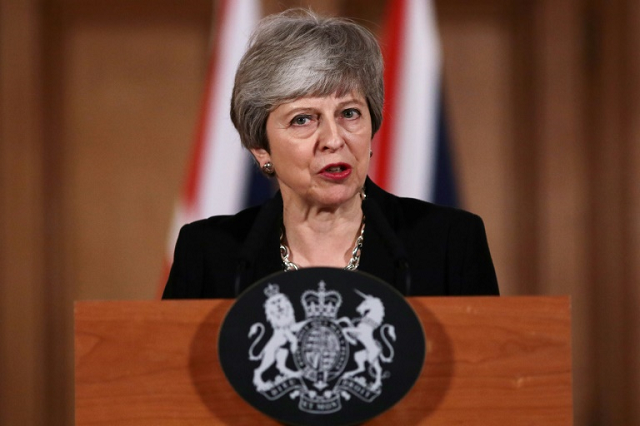 ---
DUBLIN/LONDON: Ireland's finance minister said he believes Britain will leave the European Union (EU) when the latest extension to Brexit talks expires at the end of October and that the country must continue to prepare for all scenarios.

"At the end of October, I believe the United Kingdom will be leaving the European Union so in the time that's open to us now we have to continue our work to get ready," Paschal Donohoe told Ireland's Newstalk radio station.

"In any circumstances, the UK, when it leaves, will have a trading relationship with Ireland that will be different from what is now. That will happen."

Moreover, British Prime Minister Theresa May defended her decision to delay Brexit and seek a compromise exit plan with the opposition Labour Party as one angry lawmaker stood up in parliament on Thursday and asked her to resign.

Merkel to host May for Brexit talks Tuesday: Berlin

The European Union agreed to delay Brexit by up to six months to October 31, while May sought an agreement with Labour that she hopes will help get her thrice-rejected exit deal approved by parliament.

"This is not the normal way of British politics ... Reaching an agreement will not be easy, because to be successful it will require both sides to make compromises," May told parliament.

But her statement on the decision to delay Britain's EU exit for a second time brought angry reaction from Leave hardliners.