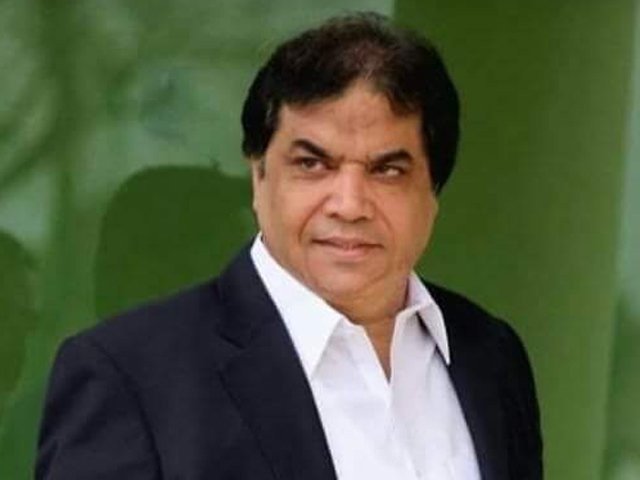 ---
LAHORE: The Lahore High Court (LHC) suspended Pakistan Muslim League-Nawaz (PML-N) leader Hanif Abbasi's life sentence in the ephedrine quota case on Thursday and ordered his release on bail.

A two-member bench, headed by Justice Aalia Neelum, accepted Abbasi's petition filed in January in which he maintained that the jail term and a fine of Rs1 million handed down to him last year should be suspended.

Abbasi's counsel told the court that his client was falsely accused of selling 500kg of ephedrine to narcotics smugglers.

He added that the case was filed in 2010 on the basis of political victimisation.

Hanif Abbasi needs surgery to prevent kidney failure

The counsel said ephedrine was sold to different pharmaceutical companies. The other accused, he added, were acquitted while Abbasi was awarded a life sentence.

The prosecutor argued that the PML-N leader had illegally sold 137kg of ephedrine and the chemical fell under the category of narcotics.

The bench, after hearing the arguments from both sides, accepted Abbasi's petition, but announced that the hearing of the case would continue.

Abbasi was convicted just four days ahead of the general elections last year by an anti-narcotics court for selling 500kg of the controlled chemical ephedrine. Seven other accused in the case were acquitted on the basis of "benefit of doubt".

His conviction had disqualified from contesting for the NA-60 constituency against Awami Muslim League leader Sheikh Rashid.

The case involved illegal allocation of ephedrine quotas worth Rs7 billion to two pharmaceutical companies -- Berlex Lab International and Danas Pharmaceutical. Other than Abbasi, Ali Musa Gilani -- son of former premier Yousuf Raza Gilani, and former health minister

Makhdoom Shahabuddin were also accused in the case.
Abbasi was booked in the case (41/2012) registered under sections 9(c), 15 and 16 of the Control of Narcotics Substances Act, 1997.

The FIR was lodged on the complaint of Lt Col Syed Tauqeer Abbasi Zaidi posted at the Anti-Narcotics Force's (ANF) Rawalpindi directorate police station.

The ANF in the investigations had claimed that Abbasi obtained 500kg ephedrine for manufacturing medicines in 2010 but instead sold the chemical to smugglers.

The case proceedings continued for six years during which five judges changed and statements of 26 evidences were recorded. The case was heard for the first time in March 2011.

The ANF submitted a challan against Abbasi on July 27, 2012. The pharmaceutical company of Abbasi and his brother was charged for receiving far more ephedrine than it needed in 2010, but allegedly selling it after two years to narcotics sellers.

On September 22 last year, the convicted PML-N leader was moved to Attock Jail following a controversy over a 'leaked' photo of him lounging with former prime minister Nawaz Sharif in Adiala jail.