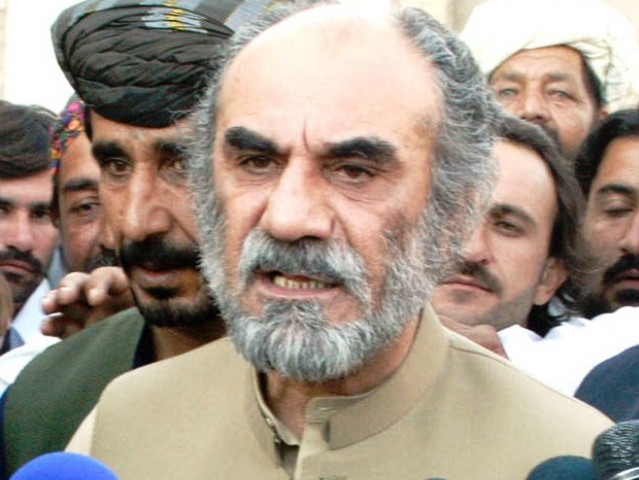 ---
QUETTA: Former Balochistan chief minister and Sarawan tribe chief Nawab Aslam Raisani has resumed his studies at the age of 64, obtaining admission to the MPhil degree programme in Philosophy at the University of Balochistan.

Speaking to a Saudi news agency on Wednesday, Aslam Raisani said he was resuming his studies, adding that he believed there was no age limit to obtain an education and that his passion for learning was the motivating force behind his decision to resume his studies.

He said he wanted to research the political history of both his native town and Balochistan and also intended to pursue his PhD after obtaining his MPhil degree.

The former Balochistan chief minister said that he had earned a Master's degree in Political Science from the University of Balochistan back in 1989 and added that, although he could carry out his intended research independently, he had obtained admission at the University of Balochistan after 30 years because that would provide him a pure educational environment in which he could also consult his fellow students and thus enhance his research.

Nawab Aslam Raisani is a current Member of the Provincial Assembly who represents his native district of Mastung. He is considered an important figure in Balochistan politics, having served as the province's chief minister from 2008 to 2013 during the Pakistan People's Party's tenure at the Centre.

He had once faced criticism in the national media over a statement widely interpreted as favouring fake degree holders, although he had later claimed that his comments had been misunderstood.

Raisani concerned over surge in crime

The chief of the Sarawan tribe also claimed to have once been a good football player but said that, because he was now unable to play the sport, he had decided instead to research topics related to his home province.

Nawab Raisani also urged parents to educate their children not just for the purpose of obtaining jobs but also to make them better human beings.

Meanwhile, after scrutinizing his educational documents, the University of Balochistan has approved Aslam Raisani's admission application. The university, however, has made clear that it has a policy of cancelling students' admissions for absenteeism, a policy that would apply to the former Balochistan chief minister as well.