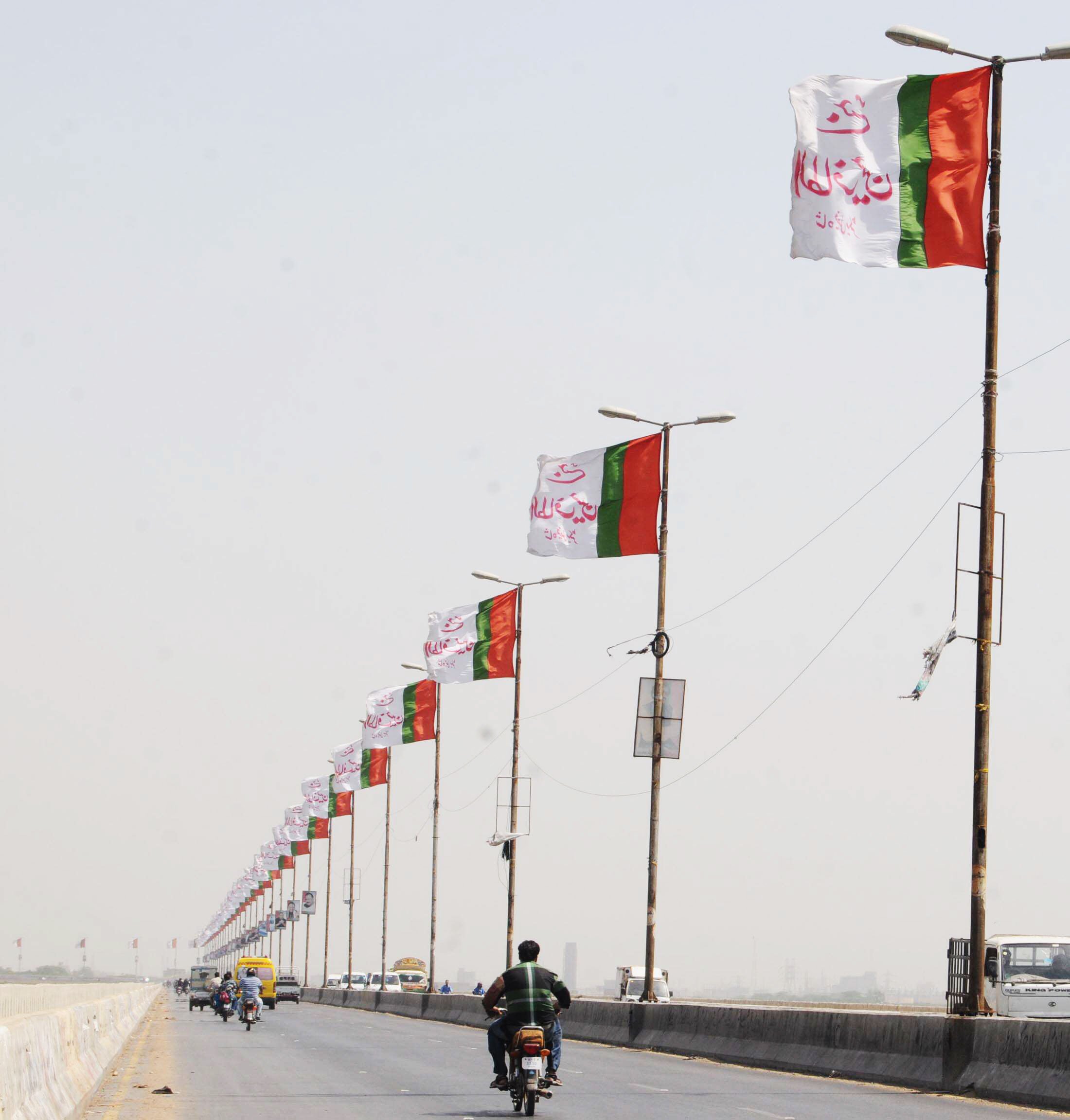 ---
KARACHI: A special anti-terrorism court (ATC) announced the verdict on Wednesday of a murder case against the Muttahida Qaumi Movement (MQM) workers and sentenced accused Kamran and Asif to life imprisonment.

The special ATC hearing took place at the Karachi Central Jail in which the accused were sentenced on being found guilty. The court also imposed a fine of Rs100,000 on each of the accused. The court acquitted the accused Noor Alam due to lack of evidence against him. According to police, the accused had killed head constable Jahangir in May 2013 and the case against them was registered at Awami Colony police station.

Tahir Plaza incident

A special ATC adjourned the hearing on Wednesday till April 24 of the case pertaining to the Tahir Plaza incident in which six people, including four lawyers and a woman, were burnt to death alive.

The lawyers who could bring the murderers to the punishment they deserve stepped back, special public prosecutor Jawad Awan told the court adding that the major witness of this high-profile case, Karachi Bar Association's President Naeem Qureshi including nine other lawyers, were not appearing to record their statements.

MQM-Pakistan decides to revoke Farooq Sattar's basic membership

MQM workers, Imran Saeed and Ahmed Saad alias Saeed Bharam, who have already been convicted in other cases were presented before the court. The accused who are on the run include the in-charge of MQM's organisational committee Hammad Siddiqui, Faisal alias Mama, Ayaz Major, Asim alias Ganja, Abbas alias Abbasi, Saleem alias Golden, Raju, Shehroz alias Badbu, Shehzad Qadri, Wajid Rizwan alias Mota, Nawab Dhobi and Musheer Naqvi. The court has already issued non-bailable arrest warrants of the accused at large.

Fifteen witnesses have recorded their statements previously, according to the public prosecutor while the accused Imran Saeed confessed about the incident in his statement which was recorded under Section 164 of Criminal Procedure Code (CrPC) in the case pertaining to explosives.

Amended indictment

A special ATC imposed an amended indictment on accused Ahmed Saad and others in the case pertaining to the murder of Muhajir Qaumi Movement workers.

According to the police, the accused attacked the Muhajir Qaumi Movement workers in 2006 in which two workers were killed. The accused committed the murder on the orders of MQM senior leaders. 

Published in The Express Tribune, April 11th, 2019.
COMMENTS
Comments are moderated and generally will be posted if they are on-topic and not abusive.
For more information, please see our Comments FAQ