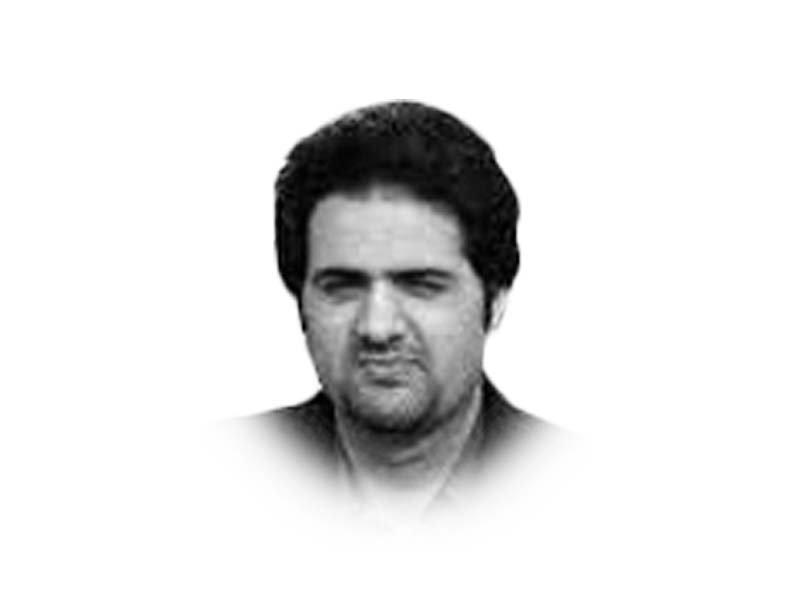 ---
The Israeli election is a neck-and-neck fight between the incumbent, Benjamin Netanyahu, and former army general Benny Gantz — tied with 97% of vote counted. In the 120-seat parliament, both Netanyahu-led Likud party and Gantz-led Blue and White party won 35 seats at the time of this writing. However, it appears that Netanyahu would be able to break the record set by Israel's founding father, David Ben Gurion, to be the longest serving prime minister after winning his fifth term, because he will form a governing coalition with far-right, nationalists, and religious allies.

Just like in Modi's election campaign where he is calling upon the racist and extremist tendencies of his voters by drumming up an anti-Pakistan rhetoric and war hysteria to galvanise them to help him win, Netanyahu just days ago promised to annex the entire West Bank and make it a part of Israel. There are those in Israel who believe in a two-state solution. The remaining majority believe in what is often called "creeping annexation". Such an annexation of the Palestinian land is referred to with benign words like extending Israel's sovereignty to those lands, giving new meaning to the word sovereignty. This fast-growing sovereignty movement is called Ribonut in Hebrew, which has overtaken the Israeli right wing.

For years, Netanyahu had skilfully placed himself to the right of the two-state proponents on the one hand, and to the left of those who want to annex the West Bank and see a so-called Greater Israel fulfil the Zionist dream of a Jewish state from the Jordan River to the Mediterranean. He balanced the demands of both sides, avoiding West Bank annexation. However, fearing losing the election to Gantz, last week in an interview Netanyahu while appeasing the right wing, said, "I'm going to apply sovereignty, but I don't distinguish between settlement blocs and the isolated settlement points, because from my perspective every such point of settlement is Israeli." In 2009, under a different pressure, that from president Obama, he had declared his support for a two-state solution.

Netanyahu's coalition government will include the far-right who are fierce supporters of annexing the West Bank. He is facing an indictment on corruption charges that may not have affected his election campaign, but that issue is refusing to die down. It could force him out of office. After winning at the polls, his next move is to enact retroactive legislation preventing a sitting prime minister from prosecution. For that he would need the support of his coalition partners, who would demand fulfilling his televised promise, annexing the West Bank as a quid pro quo.

So, a get-out-of-jail card for Netanyahu would mean the "creeping annexation" engulfing the entire West Bank into Israel. The odds against preventing that are not good. Netanyahu has been weakened due to those corruption charges, President Trump is not going to put any pressure on the Israeli government to not annex the West Bank. He recognised Jerusalem as Israel's capital and then its sovereignty over the Golan Heights after a "quick history lesson". The Arab world has long forgotten the cause of Palestine. The UN and Europe would just send out some condemnations before a complete silence ensues. Fewer than half the Israeli citizens are two-state proponents, leaving the prospects of change from within dead.

The sovereignty movement was once an Israeli right-wing fringe, but we are now living in a world where right-wing extremist thoughts are resurrected around the globe through a mix of rhetoric by opportunistic and racist politicians, general feeling of victimhood, fearing an identity crisis, declining wages and so forth. Having a radical leader is certainly a problem but a society with radical norms is more dangerous because leaders could be voted out, a society's norms don't become moderate easily.

Published in The Express Tribune, April 11th, 2019.

Like Opinion & Editorial on Facebook, follow @ETOpEd on Twitter to receive all updates on all our daily pieces.
COMMENTS
Comments are moderated and generally will be posted if they are on-topic and not abusive.
For more information, please see our Comments FAQ