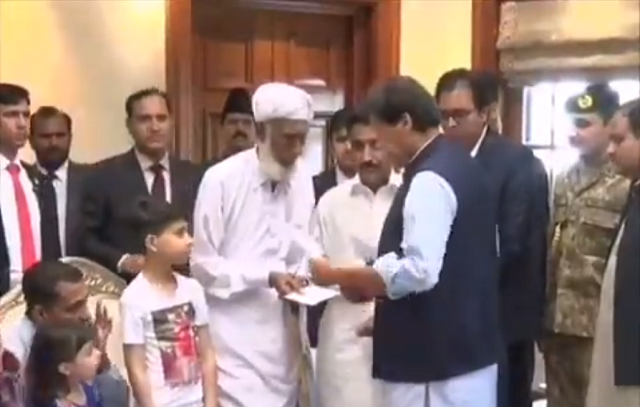 ---
LAHORE: Prime Minister Imran Khan has directed the Punjab chief minister to set up a judicial commission to investigate the Sahiwal incident upon the request of the victims' family.

In the incident, four people were shot dead by the counter-terrorism department in January on the pretext of their involvement in terrorism. However, it turned out to be a fake encounter.

Earlier, the prime minister met with the family of the three victims and expressed his grief over the incident. He also distributed compensatory cheques to the family members of the three victims, while acknowledging that no amount of money can compensate the loss of lives. The prime minister also distributed financial support checks to the families.

According to sources, the family repeated their long-standing demand for the setting up of a judicial commission during the meeting, upon which the prime minister issued the instructions to the chief minister. "If the heirs get satisfaction from formation of the judicial commission, then the government must go ahead," said the premier reportedly.

The prime minister was also requested to transfer the case from Sahiwal to Lahore and the withdrawal of first information report (FIR) registered by the Federal Investigation Agency (FIA) against the family.

On January 19 this year, a squad comprising of officers of the counter-terrorism department in Sahiwal that led to the deaths of Muhammad Khalil, his wife and teenage daughter.

A fourth person, Zeeshan, who was also killed in the incident was suspected to have ties with terrorists. His family was not called for the meeting with the prime minister.
COMMENTS
Comments are moderated and generally will be posted if they are on-topic and not abusive.
For more information, please see our Comments FAQ