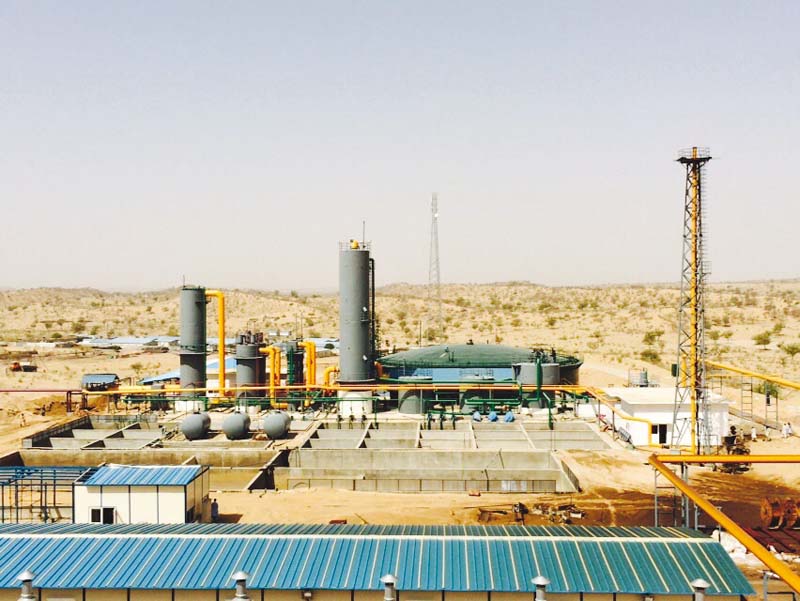 ---
KARACHI: The Pakistan People's Party (PPP) Chairman Bilawal Bhutto Zardari on Wednesday inaugurated the open-pit coal mine and 660 megawatts coal-based power generation project in Tharparkar district as he declared the project a manifestation of the PPP-led Sindh government's good governance.

Bilawal also announced provision of free of charge electricity to people of Islamkot where the project is located, and setting up of two universities in Tharparkar including a campus of the NED University of Engineering & Technology.

The PPP chief said people of Thar have the first right on electricity being produced from Thar coal but under an agreement the Sindh government has no authority to provide electricity directly to them.

"Therefore, I have directed Sindh government to pay monthly electricity bill of domestic power consumers of Islamkot from its resources. In the next phase, a similar facility would be extended to the rest of Thar area," he added.

Bilawal said Thar is set to brighten the entire Pakistan with its coal energy; therefore Thar needs a most prestigious university. "On my directive, Sindh CM has vowed to establish a campus of the NED University at Thar in the first phase and then the campus would be made a full-fledged university."

He said the people of Thar have produced energy from Thar coal. "This is the new Pakistan," he proudly said. "[PPP founder] Shaheed Zulfikar Ali Bhutto had acquired 5,000 square kilometres of Thar land from India in 1973. This is the same land from where we are producing coal energy," he said.

Bilawal said April 10 is a historic day for Pakistan and the PPP.

"On April 10, 1973 the Constitution was framed and on April 10, 1986 Shaheed Mohterma Benazir Bhutto after ending her exile landed in Lahore where she was received by three million people and it is again a historic April 10 when we inaugurate the first indigenous Thar coal-fired power plant," he said.

He recalled that in 1994 Benazir Bhutto after coming into power visited Thar along with the then chief minister Abdullah Shah and performed ground breaking ceremony of Thar Coal Mining and Power Plant.

"Today, I, on behalf of BB and Sindh Chief Minister Murad Ali Shah on behalf of his father [Abdullah Shah] have inaugurated Thar Coal-fired Power Plant," he said. "This is how the history is in the making."

Bilawal said: "The launch of Thar power plant is not only a success for the country but it is the success of our entire economy and it is the success of the vision of Zulfikar Ali Bhutto, Benazir Bhutto. It is the manifestation of our good governance."

Talking about the success story of Sindh government and Engro's public-private partnership, Bilawal said the vision of development on basis of public-private partnership was given by Benazir. She used to say that governments had limited resources; therefore it could not carry out mega projects singlehandedly.

Therefore, she gave a plan to involve NGOs, industrialists, developers and investors – national and international businesses for executing mega projects. "Learning from her vision, the Sindh government has constructed roads, bridge on River Indus and hospitals on basis of public-private partnership."

He said success of the public-private partnership model adopted by Sindh government has been acknowledged by `The Economist' – which ranks Sindh at sixth position in the entire Asia."

Bilawal said electricity is being generated from Thar coal and being pumped into the national grid at Faisalabad. "This shows that Thar coal is passing on its energy to the entire Pakistan," he said and added "to some extent, here we are denying Thar people their rights by not giving them electricity."

Earlier, the PPP chairman also visited New Senhri Dars village which has been established for the 172 families displaced due to the project. Briefing Bilawal, Naseer Memon of Thar Coal said 72 families comprising 500 members have been settled in the village.

The remaining houses would be occupied by the allotees very soon. Bilawal along with CM Shah and others also drove down the coal mines which are 164 meter deep and also met with the miners.