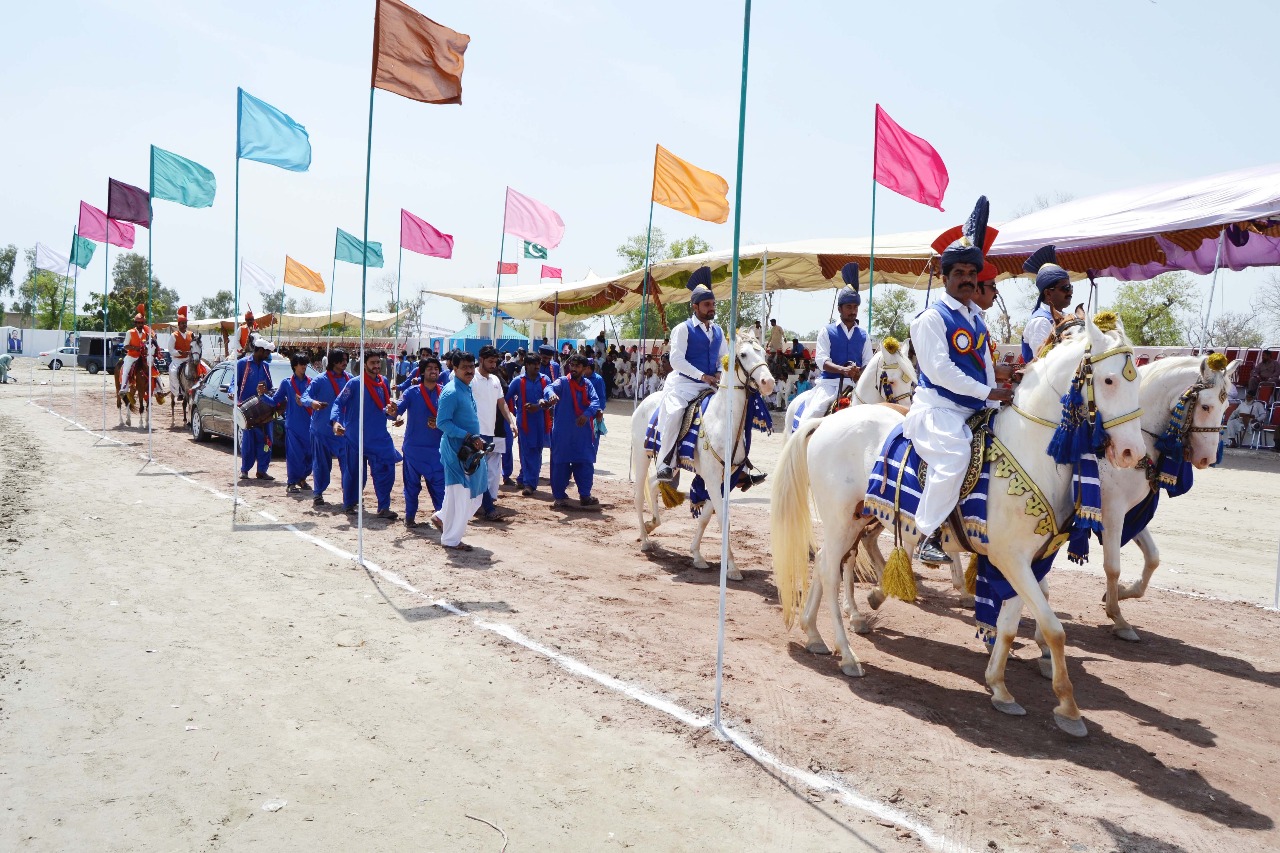 ---
BHAKKAR: The four-day Jashan-e-Bahara festival was inaugurated in Bhakkar on Tuesday. Bhakkar Deputy Commissioner Waqas Rasheed was the special guest for the occasion while Bhakkar District Police Officer (DPO) Shaista Nadeem also attended the event.

Organised by the district administration, Mela Ground has been decorated to the nines for the spring festival which is an excellent source of recreation for residents living in the district. Bhakkar is considered to be one of the most backward regions in the province. Majority of the population lives in poverty and yearn for cheap, easily accessible sources of entertainment.

In this way, the festival provides citizens with entertainment at their doorstep. Horse and camel dances, as well as other regional sports such as tent pegging, were the main features of the festival. Many students also performed at the festival and excited the scores of families that attended.

Meanwhile, 400 police officials had been deputed to ensure security at the spring festival.

District Council Chairman Ahmed Nawaz Khan, District Council Vice Chairman Allah Dad Khan Masti Khel, former district Nazim Hammed Akbar Khan and other officials were also present at the event.

Speaking to The Express Tribune, Bhakkar Deputy Commissioner Waqas Rasheed said that the festival will prove to be an excellent source of recreation for citizens living in the district. He maintained that such celebrations provide opportunities to highlight the region's culture.

Speaking on the occasion, Bhakkar DPO Shaista Nadeem said that such activities set positive trends among the people and should be organised frequently.


COMMENTS
Comments are moderated and generally will be posted if they are on-topic and not abusive.
For more information, please see our Comments FAQ