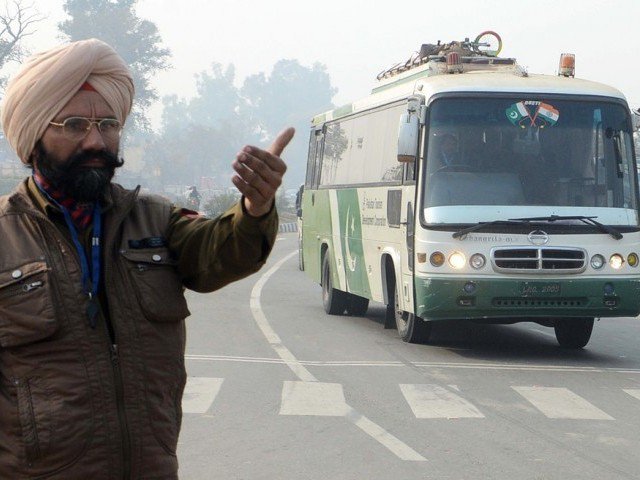 ---
ISLAMABAD: Keeping up with its efforts to ease recent tensions with India, the government of Pakistan has approved the former's request of extending the agreement of the Lahore-Delhi Bus Service (LDBS) by five years till 2024.

Officials have termed the extension in the agreement as a goodwill gesture from the Pakistani side aimed at normalising relations between the two nuclear-armed neighbours.

Talking to The Express Tribune, Foreign Office spokesperson Dr Muhammad Faisal confirmed that the extension in the agreement had been approved before the cut-off (expiry) date and the LDBS was operational between the two countries.

According to the officials of the Ministry of Foreign Affairs of Pakistan on Tuesday, Indian Ministry of External Affairs had proposed an extension in the agreement of LDBS for a further period of five years up to February 17, 2024.

Lahore-Kashgar bus service launched

The LDBS agreement was signed on February 17, 1999 in Islamabad between the governments of Pakistan and India for a period of five years, renewable for a further period of five years by mutual consent of both the sides in line with Article -XVIII of the agreement. The LDBS facilitates people of divided families, traders and others to travel regularly between the two countries.

The LDBS connects the Indian capital Delhi with the city of Lahore, Pakistan via the border transit post at Wagah. It holds great significance as it reflects the efforts of the governments of the two countries to foster peaceful and friendly relations.

In its inauguration on February 19, 1999, the bus carried the then Indian Prime Minister Atal Bihari Vajpayee, who came to Pakistan to attend a summit held in Lahore and was received by his then Pakistani counterpart, Nawaz Sharif at Wagah.

Last month, Prime Minister Imran Khan had chaired a meeting of the cabinet. The meeting was informed that the Pakistan Tourism Development Corporation (PTDC) was the designated operator from the Pakistani side while Delhi Transport Corporation (DTC) and Punjab Roadways were the designated operators from the Indian side.

Woman killed, several injured after two metro buses crash in Lahore

It was further briefed that the proposal for extension in the agreement of LDBS up to February 17, 2024 was circulated among ministries of foreign affairs, interior, cabinet division and PTDC for their views and clearance.

Accordingly, all the concerned stakeholders had accorded their clearance for the extension in the agreement up to February 17, 2024.

It was further informed that the matter was put before Prime Minister Imran, who decided to place it before the federal cabinet. The Communication Division had sought approval in the extension of the LDBS agreement for a further period of five years up to February 17, 2024.

The cabinet in its meeting held on March 26 discussed the summary in detail submitted by the Communication Division and granted approval for the extension in the LDBS agreement.


COMMENTS
Comments are moderated and generally will be posted if they are on-topic and not abusive.
For more information, please see our Comments FAQ