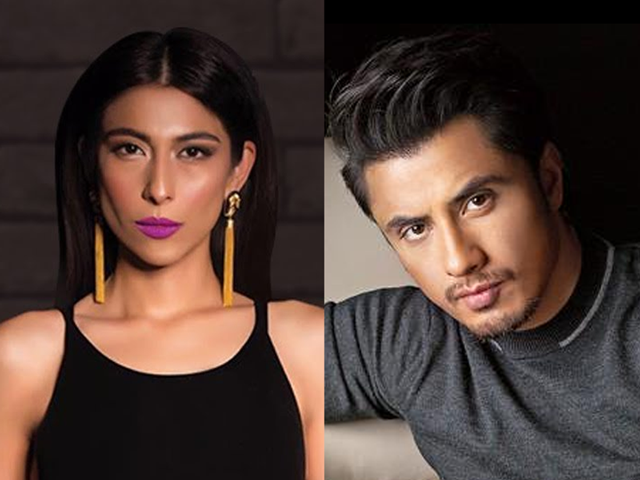 ---
KARACHI: Justice Masood Jahangir of Lahore High Court on Tuesday was pleased to suspend the order of the district judge whereby the trial court judge had been directed to conclude Ali Zafar and Meesha Shafi's ongoing defamation case by April 15, 2019, stated a press statement.

Zafar's legal team has taken the recent development in a positive way, stating it has been a great day for the Rockstar hit maker and his supporters. "The Honourable Judge has passed orders to conclude the case in 90 days. Meesha and her team have been trying to delay it for the past one year by seeking adjournment after adjournment and filing various applications," shared Zafar's lawyer Ambreen Qureshi.

Terming it as "case delaying tactics", Qureshi added, "It's very common in legal battles to have the other party not wanting a verdict to be announced due to some fear or the other. But, with this judgment we are confident that justice will be delivered sooner than later, exposing Shafi and her lies which is exactly what she is trying to run away from but we will not let that happen."

According to Shafi's legal counsel, the time limit has been extended to three months and the Honourable Judge also observed that the Mein singer's team is at liberty to seek further extension, if need be.

"Our stance, i.e the difficulty involved in concluding the trial, including examination of more than 40 witnesses till April 15, 2019, stands vindicated today as the Honourable Judge acknowledged the same while enlarging the time period, alongside providing us with the opportunity to approach the court again, if required," said Shafi's lawyer Ahmed Pansota.

Backstory:

In April last year, Shafi accused Zafar of sexual harassment. While the Aya Lariye singer took to social media to make her voice heard, Zafar responded with legal advances, announcing he will be taking a professional route on the matter. Soon after, he filed the under-discussion defamation case against the starlet that still remains under trial.

Have something to add to the story? Share it in the comments below.