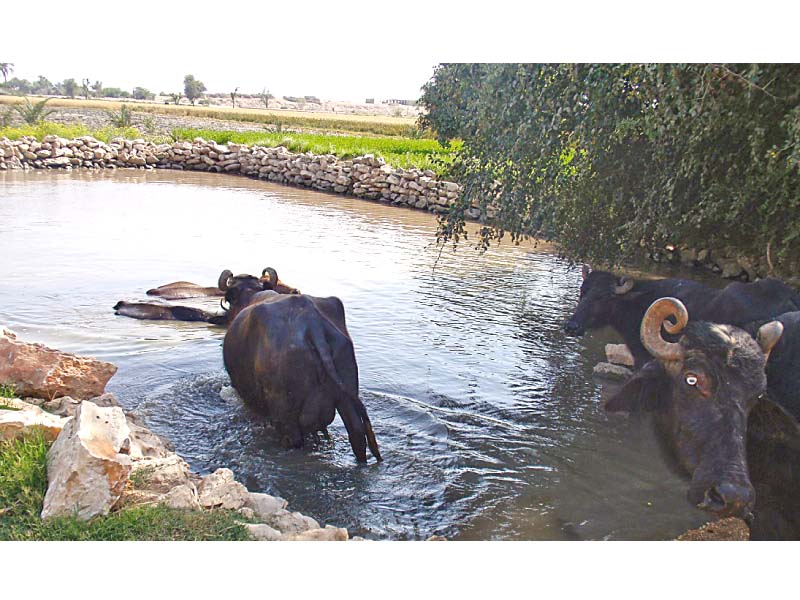 ---
KARACHI: The Sindh Energy Department is going to introduce biogas plants in areas that still lack access to piped natural gas. The project will initially be launched in selected areas within a month.

Environmentalists have welcomed the government's initiative, saying that it will ultimately save natural resources from rapid exhaustion. At the same time, they say, the alternative energy solutions cannot come into common use until the government is fully involved.

The Alternative Energy section of the Sindh's Energy Department initially selected three districts of the province - Karachi, Larkana, and Shikarpur - for 'pilot demonstrations' of the biogas project. The biogas plants will be installed in areas where people have no access to natural gas and must use firewood for domestic heating and cooking.

According to the plans, 150 biogas plants will be installed in the first stage. In Karachi, suburban areas that lack natural gas facilities will be picked. These areas are mostly in districts Malir, East and West. Farmers and people who have domestic cattle will be given priority.

Viability

Biogas is produced using the dung of animals, mostly cattle. The manure is not only a source of alternative energy but is also a good natural fertiliser for agricultural purposes. The manure used for generating biogas will still be usable as fertiliser.

Biogas plants were first introduced in Pakistan in 1974, but usage did not gain traction due to lack of government support, although some state bodies have worked on them.

One such body is the Pakistan Council for Renewable Energy Technologies (PCRET). According to a PCRET report, around 4,000 biogas plants have been installed in the country since its introduction.

According to environmentalists, the expedited installation of biogas plants is necessary in rural areas to save our climate from rapid destruction.

Most of the rural population burns wood for cooking and heating, which they chop from trees in nearby forests. This has left a destructive impact on our climate as forests are rapidly vanishing.

Besides the government, several non-governmental organisations are also involved in installing biogas plants in rural areas of the country, including the World Wide Fund for Nature (WWF).

Alternative energy

Altaf Shaikh, the conservation manager at WWF's Sindh office, told The Express Tribune that his organisation has installed biogas plants in Thatta and Sanghar districts. He said that the government needs to promote alternative energy sources. According to him, most of the population living in rural Sindh use firewood for their domestic needs. "Different non-government organisations have been working on alternative energy for many years, but it is not enough for the conservation of the environment." For this, he added, the government's role is very much important.

As gas resources deplete, Pakistan needs biogas policy to utilise waste

He said that the WWF has also installed biogas plants near Keenjhar Lake, which are functional and facilitating local residents. "But it is a small contribution," he said, adding that the government can spread this technology using its resources.

WWF spokesperson Asif Sandilo said that biogas is an alternative energy source and its increased use will reduce pressure on natural resources. The merciless cutting of trees has wreaked havoc on our environment and it should be stopped immediately, he said. He said the introduction of biogas in rural areas is not only environment-friendly but also better for women. Women in rural areas do most of the firewood collection and cooking. The smoke from burning wood and leaves has a severe impact on their health, especially their eyes and lungs. Sandilo said most common citizens are willing to adopt biogas as an alternative energy source, but they cannot afford it. For this, he suggested, the government can come forward with subsidies that make biogas plants more affordable.

Published in The Express Tribune, April 9th, 2019.
COMMENTS
Comments are moderated and generally will be posted if they are on-topic and not abusive.
For more information, please see our Comments FAQ