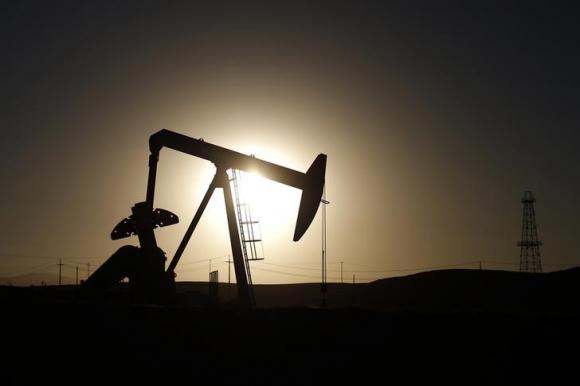 ---
LONDON/ SINGAPORE: Oil prices rose to their highest level since November 2018 on Monday, driven by OPEC supply cuts, US sanctions against Iran and Venezuela and fighting in Libya as well as strong US jobs data.

International benchmark Brent futures were at $70.66 per barrel at 1000 GMT on Monday, up $0.32, or 0.5%, from their last close. US West Texas Intermediate (WTI) crude futures were up $0.30, or 0.5%, at $63.38 per barrel.

Brent and WTI both hit their highest since November at $70.83 and $63.53 a barrel, respectively, early on Monday.

To prop up prices, the Organisation of the Petroleum Exporting Countries (OPEC) and non-affiliated allies like Russia, known as OPEC+, pledged to withhold around 1.2 million barrels per day (bpd) of supply from the start of this year.

Oil sales drop to decade low

"OPEC's ongoing supply cuts and US sanctions on Iran and Venezuela have been the major drivers of prices throughout this year," said Hussein Sayed, Chief Market Strategist at futures brokerage FXTM.

"However, the latest boost was received from an escalation of fighting in Libya, which is threatening further supply disruption," he added.

Strong US jobs data on Friday was also still supporting markets on Monday.

Despite the host of price drivers, there are still factors that could bring oil prices down later this year.

Russia is a reluctant participant in its agreement with OPEC to withhold output and it may increase production if the deal is not extended before it expires on July 1, Energy Minister Alexander Novak said on Friday.

Another key architect of the OPEC-Russia deal, Kirill Dmitriev, the head of Russia's direct investment fund, said on Monday OPEC and allies should raise output from June.

"It is quite possible that given the improving market situation and falling stocks, (OPEC and its allies) could decide in June this year to abandon supply cuts and subsequently increase output," Dmitriev told a conference in Moscow.

US targets Cuba's oil supply from Venezuela in new sanctions

"This decision will not mean the end of the deal, but a confirmation that participants continue their coordinating efforts when it is important not only to cut but to increase output depending on market conditions," he told the conference.

Dmitriev previously said it was too early to pull back from cuts.

Russian oil output reached a national record high of 11.16 million bpd last year.

On the other hand, the Saudi energy minister said on Monday it was premature to say whether a consensus existed among OPEC and its allies to extend oil supply cuts, but a meeting next month would be the key.

A joint OPEC and non-OPEC ministerial committee known as the JMMC is due to meet in May.
COMMENTS
Comments are moderated and generally will be posted if they are on-topic and not abusive.
For more information, please see our Comments FAQ