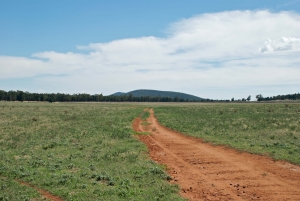 ---
KARACHI: Land grabbers and some political parties are behind the creation of Katchi Abadis where people are deprived of basic facilities. This mushroom growth of informal settlements has destroyed peace in the city.

These views were expressed by renowned author and historian Gul Hassan Kalmati during a two-day workshop for peace committees organised by Pakistan Institute of Labour Education and Research (PILER) on Sunday.

During his address he placed special emphasis on the need to devise policies to ensure regular housing settlements for labourers across the city and control the mushroom growth of Katchi Abadis in Karachi.
Recalling life in Karachi before partition, he said that late Jamshed Mehta developed Karachi and ensured the provision of all basic facilities to its residents. Kalmati suggested that the government plan low-cost housing schemes for the working class and provide residential plots to poor people at reduced prices. These housing schemes should be provided water, sewerage and other amenities on a priority basis, he added.

K-P minister Atif denies involvement in land scam
In the past, he said, no government had prepared any plan to solve the residential problems of the people of Karachi. Under the Supreme Court's orders, the old markets and residential colonies are being razed, which has affected the livelihood of many locals. He said that in a recent campaign, the government has demolished thousands of shops in old city areas and no alternative spaces have been provided to the displaced shopkeepers. Thousands of people have been rendered jobless due to the unplanned anti-encroachment campaign.

Kalmati said that Lyari was once a peaceful area where people of all ethnic and religious backgrounds lived peacefully. But some political parties, to attain their vested interests, provided arms and narcotics to gangs, resulting in the destruction of the harmony in the area. He said that many operations were conducted in the city for the restoration of peace, but the attempts failed as they too were politically motivated. That is why peace has still not restored in the city.

He said that the system of policing needs reforms. There is a need for positive encounter between the police and citizens to build trust, he said. However, he expressed the regret that good police officers are transferred if they try to make things rights. Political parties try to get their own pawns posted as police officers for their vested interests, he added.

For the restoration of peace in Karachi, said Kalmati, youth can play an important role through social mobilisation and by raising awareness.

A youth leader, Naghma Iqtidar, asked the participants to organise gatherings for peace building activities in their areas. There is a need to take collective actions to get rid of all the issues, she said. She added that in terms of cleanliness everyone needs to take responsibility and take care of their own areas.

PILER Joint Director Zulfiqar Shah said that an atmosphere of intolerance had been fanned which had created differences among people. PILER had been working to mobilise peace committees in 12 different areas of the city where these committees will work to promote peace and counter violent extremism in their respective neighbourhoods, he said.