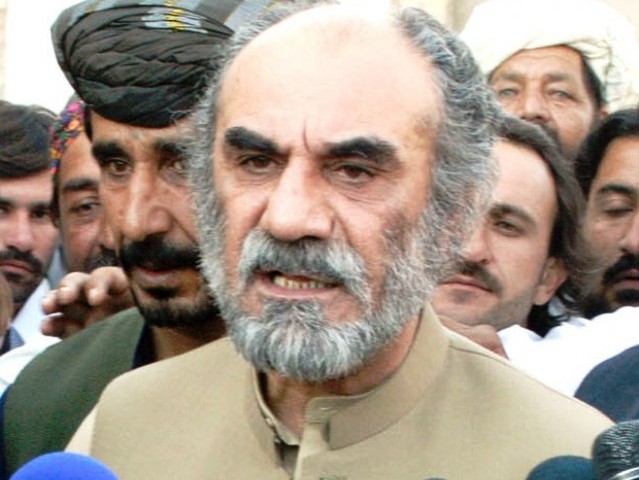 ---
QUETTA: Member of Provincial Assembly (MPA) Nawab Aslam Raisani on Saturday criticised the incumbent government for not treating the opposition well even though the latter, he claimed, had always played its due role for a strong democratic system in Balochistan.

Talking to reporters, the MPA alleged that the government had completely neglected the opposition members' constituencies in the provincial Public Sector Development Programme (PSDP) which would increase the treasury's woes. "We have never behaved as an antagonist of the Chief Minister Jam Kamal-led government but their behaviour is unacceptable for us", he said.

He added "We called an Assembly session on requisition to discuss our reservations on the PSDP but the provincial government did not seem to sincerely address public issues and thus we have a right to protest". The chief of the Sarawan tribe also claimed that, in the last nine months, the masses had not seen any progress.

Raisani also said "All peoples should be given rights over their resources because this is the only way to strengthen the Centre".

He added "We believe that the incumbent federal government should focus on internal issues of the country instead of exaggerating external problems".

The MPA further said Sarawan House is a joint home of the Baloch and Pashtoon nations and the doors are open for all.

"I am not fond of becoming chief minister but I will continue supporting my friends inside and outside the parliament because we have been striving for a strong federation and demanding rights for the people," said the former chief minister.

To a query regarding the future of the current government, Raisani said the Balochistan Awami Party-led government was "confused" as to whether it would complete even two years.

However, the MPA claimed that his political ideology as the province's former chief minister had advocated Balochistan's rights as the resource-rich but impoverished province had not received anything in the last 70 years.

He also met Member of National Assembly Aslam Bhootani and Meer Hammal Kalmati and discussed the future of Gwadar and China-Pakistan Economic Corridor related projects.

The meeting participants agreed that the people of Gwadar should be taken into confidence regarding decisions related to the port city.
COMMENTS
Comments are moderated and generally will be posted if they are on-topic and not abusive.
For more information, please see our Comments FAQ