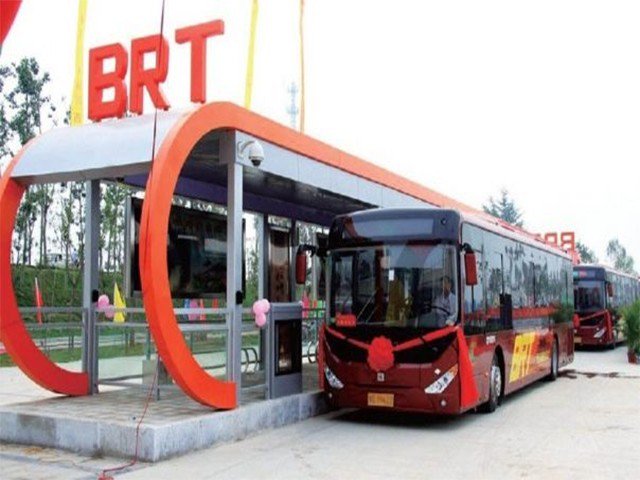 ---
PESHAWAR: A woman died after she was run over by a Bus Rapid Transit (BRT) shuttle in the city's Hayatabad area on Saturday.

The bus route was being run on a trial basis.

The victim, identified as 30-year-old Lubna, managed to cross the fencing and come onto the tracks when she was hit by the bus.

She was shifted to hospital but succumbed to her injuries.

Authorities have suspended all trial operations of the bus service until a probe into the incident was carried out.

BRT report uncovers Rs7b in kickbacks

A report into the matter has been summoned from Peshawar's deputy commissioner.

The mass transit project by the Pakistan Tehreek-e-Insaf's Khyber-Pakhtunkhwa government has drawn strong criticism for costing billions more than the original estimations and missing completion deadlines on multiple occasions. It has also added to public woes due to lack of proper planning.

Earlier on April 1, the provincial inspection team submitted a detailed report on the BRT project with an estimate that 'some people' received kickbacks totalling around Rs7 billion.

Idle Peshawar BRT corridors turned into stunt area by youngsters

Officials said the project was launched without any proper planning, blaming this for the repeated changes in the road construction plan.

The inspection report submitted by the provincial inspection team to K-P Chief Minister Mehmood Khan expressed serious reservations over the entire project by stating the project was initiated without any comprehensive plan.

The team has found that the route was constructed without feasibility, geotechnical, sewerage, traffic and water supply studies, among other factors, being undertaken before construction of the route.