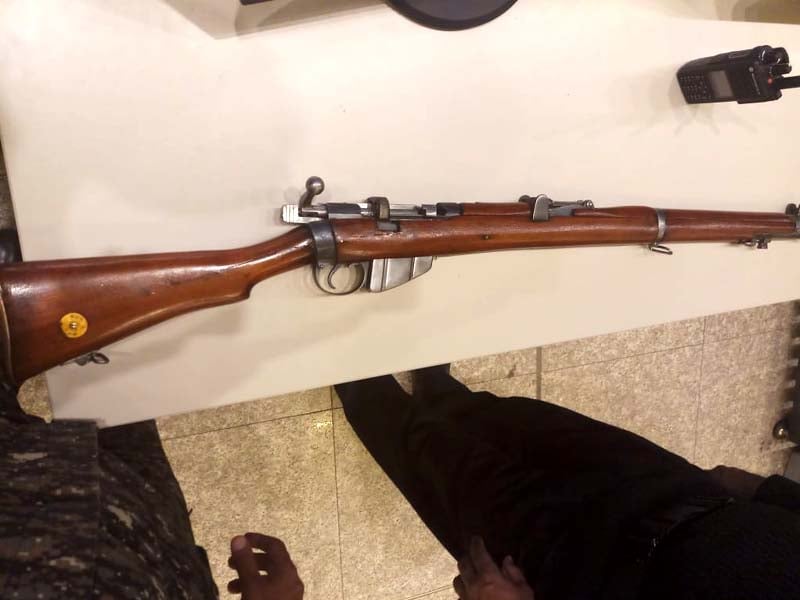 ---
RAWALPINDI: A rifle recovered from a local Emirati protocol officer's luggage at the Islamabad airport has turned out to be an antique and had relevant paperwork attached, Airport Security Force (ASF) officials revealed on Saturday.

The rifle, rolled up in a carpet, was recovered from Muhammad Afzal at the New Islamabad International Airport on Friday.

Armed men shut down CAA canteen after breaking into Islamabad airport

Afzal was set to travel to Dubai when the item was discovered from his belongings.




Authorities demanded Afzal to show the license by which he could carry the item onto the aircraft.

The embassy staffer then duly showed the documents required to carry the antique piece.

Earlier on March 24 at the same airport, the Anti-Narcotics Force  thwarted a bid to smuggle drugs abroad and arrested a dual national woman for carrying heroin worth millions of rupees.

In an intelligence based operation, Kausar Younus, a British-Pakistani woman hailing from Mirpur, was arrested by the ANF officials from the airport's departure lounge after she managed to get herself and her luggage cleared from all check points.