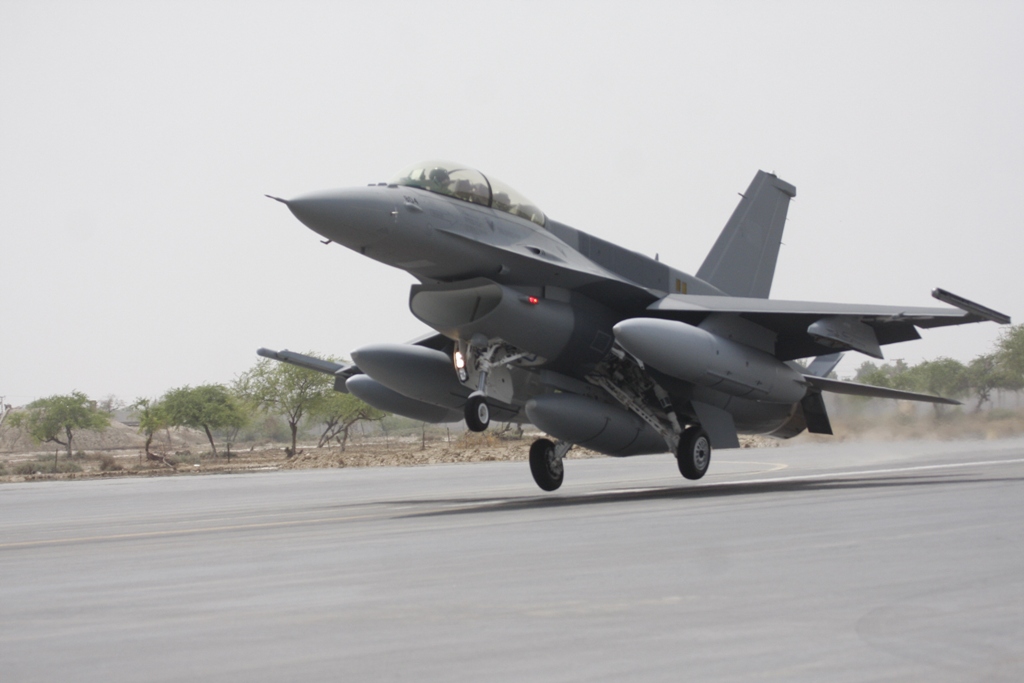 ---
ISLAMABAD: Prime Minister Imran Khan on Saturday criticised India's ruling Bharatiya Janata Party (BJP) for whipping up war hysteria in an attempt to win more seats in the upcoming general elections, saying that the false claims of downing a Pakistan Air Force (PAF) F-16 fighter jet had backfired.

Pakistan and India had been involved in an aerial battle over Kashmir a day after Indian jets had crossed over into Pakistan. An Indian jet had been brought down during the fight and its pilot captured, who had later been released as a peace gesture.

India, however, made exaggerated claims that its raids near Balakot in Khyber-Pakhtunkhwa had killed 250 people and that its air force had downed a Pakistani F-16, a claim discredited by local as well as international media.


The truth always prevails and is always the best policy. BJP's attempt to win elections through whipping up war hysteria and false claims of downing a Pak F 16 has backfired with US Defence officials also confirming that no F16 was missing from Pakistan's fleet.

— Imran Khan (@ImranKhanPTI) April 6, 2019


US debunks Indian claims of shooting down PAF F-16

"The truth always prevails and is always the best policy," Khan said in a tweet a day after US State Department officials confirmed to Foreign Policy magazine that Pakistan's F-16 fleet had been accounted for.

"BJP's attempt to win elections through whipping up war hysteria and false claims of downing a Pakistani F-16 has backfired with US defence officials confirming that no F-16 was missing from Pakistan's fleet," the prime minister added.

Earlier, local and western media had also rejected the Indian claim regarding the air strike in Balakot, saying that there was no damage on the ground. Officials had said at the time that the payload dropped by the intruding aircraft, while fleeing, had damaged a few trees.

India is gearing up for the general election this month and Prime Minister Narendra Modi is seeking another term. The BJP is campaigning on a hawkish national security platform, especially towards Pakistan.

Sensitising lawmakers

In a separate tweet, the prime minister urged lawmakers to visit the homeless at government shelters and "share a meal with the people using them".

The premier asserted that the practice would sensitise public representatives to issues faced by the bottom tier Pakistani society.

"In the coming months, I will personally monitor the effectiveness of our poverty alleviation jihad," the prime minister's tweet stated.

Earlier, in December, PM Imran had termed the creation of wealth imperative for alleviating poverty in the country, saying businesses must prosper in order to achieve this objective.

In January, the Punjab government had decided to establish shelter homes for the homeless in all districts across the province. Last December, PM Imran had inaugurated a shelter for the homeless in Peshawar. (With input from agencies)