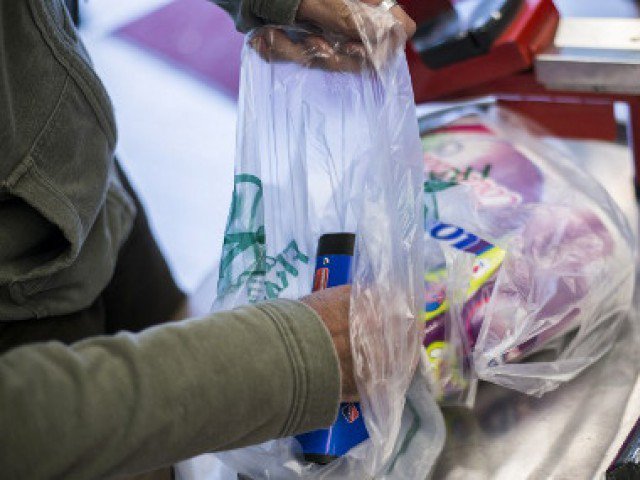 ---
The Ministry of Climate Change (MoCC) has been declared a plastic free ministry, while other government offices including the PM house will also be following the same.

This was stated by Adviser to PM on Climate Change Malik Amin Aslam. He went on to state that this was the first step in the government's five-step plan to counter plastic pollution.

He made this statement at a seminar titled 'Say No to Plastic Pollution'. The seminar was organised by Supporters of Ethics and Sustainability (SOESA) to create awareness regarding the harmful effects of plastic products.

He went on to add that in the second step the government plans to launch a major awareness campaigns to sensitise the general public against plastic usage. Mentioning the ban as a third step, he said that the capital would be announced as being plastic free within the next two months and no plastic bag would be available in Islamabad.

He said that the same sort of ban will be imposed later countrywide. While elaborating the fourth step, he said that the government has decided to develop a framework for a new law of Extended Product Responsibility (EPR) for recycling to bind the manufacturers/producers for collecting their used plastic materials including bottles and bags for recycling. Non-compliance of this frame work would be considered as a criminal offence, he added.

Furthermore, showing severe concerns on growing electronic waste (e-waste) PM's advisor said that the government is planning to join international law in this regard and electronic manufacturers would be responsible for collecting their respective e-waste around the country. In case of international companies which do not have any physical presence in Pakistan but their products are being used here, will be asked to hire third parties to collect their waste, Aslam said. The advisor encouraged the FAST-NU students for their efforts by showing interest in the SOEAS hashtag #maholsaypyaarplasticsayinkaar.

SOEAS Founder Prof Usman Chaudhry announced that the cafeteria at FAST-NU Islamabad will be the first ever plastic free university café. He said that other institutions will hopefully follow the lead and we as a nation will surely succeed in averting plastic pollution. He shared SOEAS achievements with the audience and guests and appreciated the efforts of students in connection with clean and green environment.

Published in The Express Tribune, April 6th, 2019.