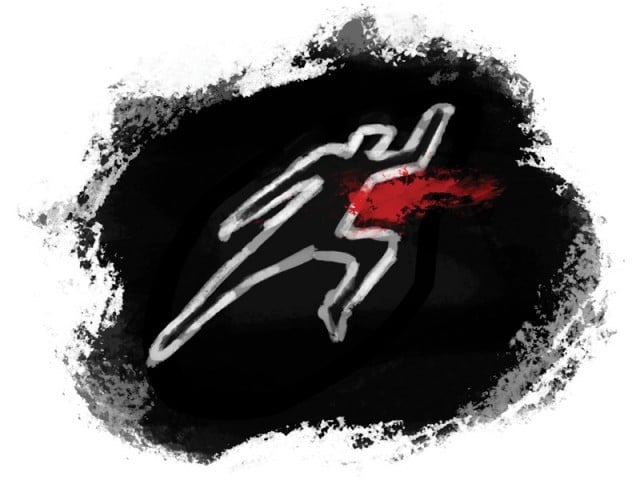 ---
HYDERABAD: A petition was filed on Friday in the Sindh High Court Hyderabad bench, seeking punishment for the real killers of Saima alias Bibi Marri, a first year medical student who was found dead under mysterious circumstances from Jamrao Canal near Mirpurkhas on March 4.

Wajid Leghari stated in the petition that the police wanted to cover up the case in a bid to save the real killers. He stated that they did not have faith in the police and appealed to the court to provide justice.

The victim's father, Maula Bux Marri, and brother, Raza Marri, told the media that the three accused nominated by the police in the case were innocent and added that the real accused were three other persons against whom they would not register a case due to political pressure.

They said that they were on their way to register the case against the three persons on Friday, but were intercepted by some armed men with political affiliations at Sultanabad stop who did not allow them to proceed. However, they said that they were fully determined to register the case against them.

CM orders inquiry into Sindhi nationalist leader's murder

The deceased was a resident of Gadap town. She was laid to rest at Lashkar Shah Graveyard without informing police. The police came to know about the burial through social media.

Later, Mirpurkhas SSP Abid Ali Baloch sought permission from a local court to dig the girl's grave and form a medical board for an autopsy.

On the permission of the court, health director-general formed a medical board headed by Dr Naik Mohammad Bhatti and comprising Police Surgeon Syed Khalid Shah, Dr Tanveer, Dr Abdul Waheed and Dr Reehana. Under the supervision of Mirpurkhas Judicial Magistrate Kanwal, the board team assisted by staff dug the grave, conducted an autopsy on the body and took the body samples for laboratory tests.

The SSP has suspended Khan Police Station SHO for delay in sending the  samples collected from Saima's body that were scheduled to be sent to Liaquat University of Medical and Health Sciences.

On March 8, Samia visited a relative's house in Siddique Marri village after which she was returning on a motorcycle with her cousin Mohammad Bux Marri when the incident of her drowning in Jamrao canal happened. A case was already registered against three persons.

Published in The Express Tribune, April 6th, 2019.