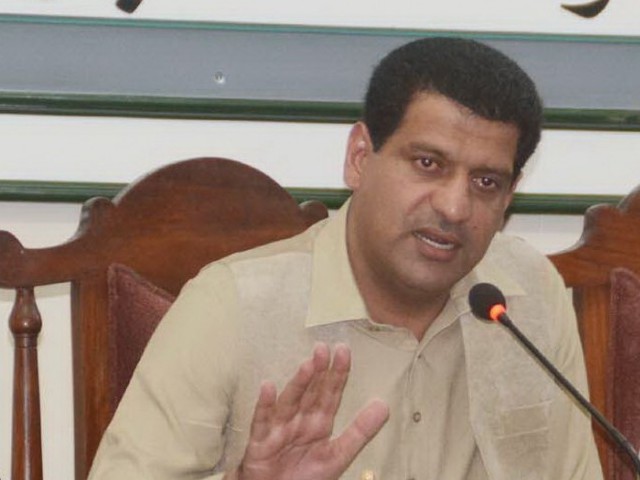 ---
QUETTA: Provincial Minister for Information and Higher Education Zahoor Ahmed Buledi has said that the government is utilising all available resources to eradicate dengue virus from Balochistan.

While talking to the media on Thursday in Turbat, the provincial minister said the

He also urged the media to raise awareness about preventive measures against dengue virus among the people of the province.

"Unfortunately Kech district is plagued by the de government is fully aware of its responsibilities and is, therefore, increasing funding for expansion of the health department.ngue virus where 319 people are affected by the disease and three have died of the fever," Buledi said, adding that the municipal corporation has been directed to carry out anti-dengue spray at affected spots.

Province received positive response in JCC: Buledi

The minister also said that medicines and test kits had been provided to all district health officers and the administration was optimistic about the success of the efforts being made to eradicate the virus.

Buledi also directed government departments to maintain strong communication while making efforts against dengue virus.

"The current government has been focusing on good governance and public welfare programmes while also pursuing a zero-tolerance policy against wrongdoing in the health sector," said the minister while chairing a meeting regarding Kech district affairs.

World Health Organisation (WHO) representative Dr Dawood Rayaz and District Coordinator of Malaria Control Programme Dr Hameed briefed the meeting regarding health projects in the district.

Buledi said the provincial government is responsible for ensuring quality health facilities for the masses and is working to eradicate epidemic diseases. He also stressed the need for better educational facilities in the district and promised to address all related issues on a priority basis.
COMMENTS
Comments are moderated and generally will be posted if they are on-topic and not abusive.
For more information, please see our Comments FAQ