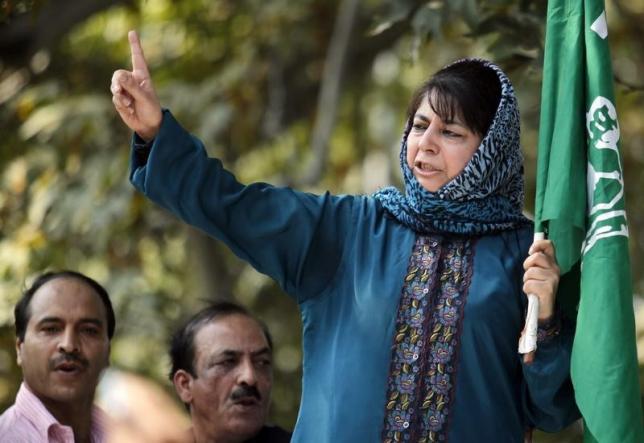 ---
Former chief minister of Indian occupied Kashmir (IoK) Mehbooba Mufti says the war-torn valley would turn into Palestine if Articles 35A and 370 are scrapped from the Indian constitution.

Addressing an election rally on Wednesday, Mufti warned the ruling Bharatiya Janata Party's chief, Amit Shah, of becoming an occupational force in Indian-held Kashmir if the articles were abolished.

While Article 35A prohibits non-residents to buy property, seek government jobs or any other privilege in the disputed territory, Article 370 gives autonomous status to IoK.

Modi takes election fight to battleground state

Earlier, Mehbooba said she was contesting elections to stop the bloodshed in the occupied valley.

"I will try to fulfill the dreams of my late father whose dream was to resolve the issue of Jammu Kashmir," she said.

Voting in India's massive election — the biggest in history, with 900 million eligible voters — begins in a week.