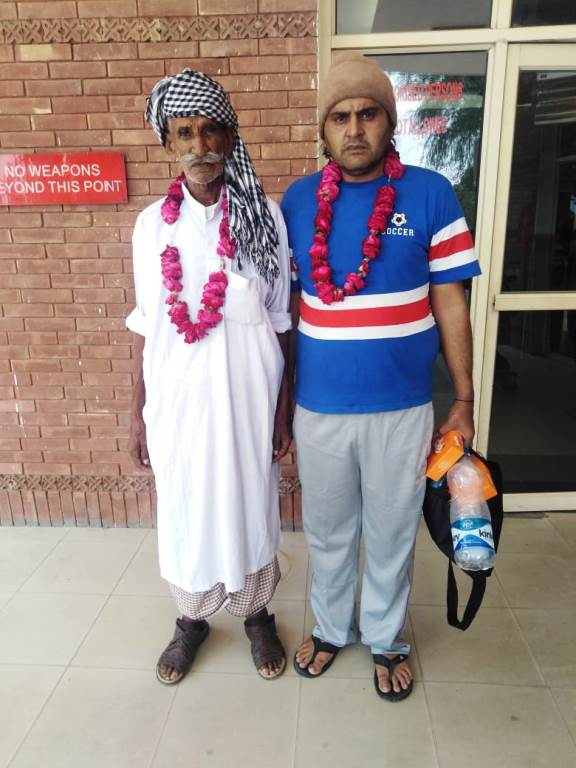 ---
LAHORE: India released two Pakistani prisoners from their jail on Thursday, while Pakistan also committed to release at least 300 Indian fishermen from its jails this month.

India's Border Security Force (BSF) handed over the two Pakistani citizens— Mohammad Shafiq and Mohammad Hanif— to Wagah border officials today. Both the men had served their sentence and the Pakistani high commissioner played a pivotal role in securing their release.  According to details Shafiq was a resident of Bahwalnagar while Hanif hailed from Karachi.

38% of Pakistani prisoners abroad held in UAE, Saudi

Diplomatic sources said that Pakistan will release Indian fishermen in two phases starting with 100 men on April 7, followed by the remaining 200 in the next few days.

Pakistan and India exchange a list of prisoners every year on January 1, as per a mutual decision was taken on May 21, 2008.

According to the list this year, various jails in India had 347 Pakistani prisoners while Pakistan had 537 Indian prisoners in jail.

It is pertinent to note that Pakistan released 102 prisoners in February this year as well.