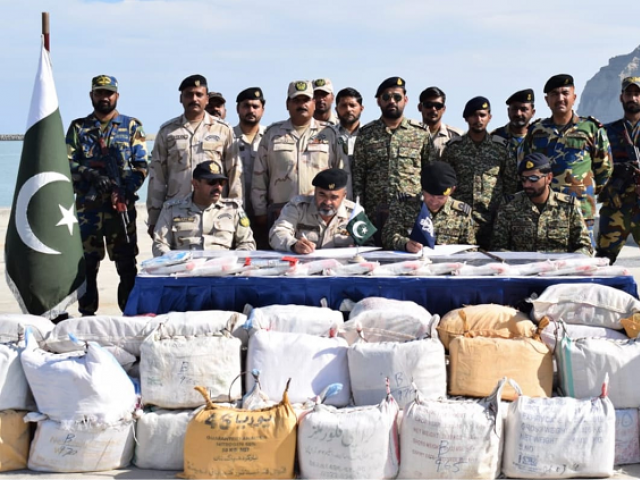 ---
The Pakistan Navy on Thursday seized 1.1 tonne of hashish worth Rs2.5 billion during an intelligence-based operation (IBO) near Ormara in Balochistan.

The anti-narcotics operation was executed by persistent surveillance and intelligence gathering of the area along with coordination with the Anti-Narcotics Force (ANF).

After making the catch, the contraband was handed over to the ANF for disposal.

Pakistan Navy vessels reach Iran for joint drills

The operation reflected the Navy's commitment to monitoring the marine boundaries. It was the result of a complex and risky raid involving surveillance and analysis in the area and conduct of special operations.

In 2018, the Navy Ship ASLAT seized five tonnes of hashish valued in millions of dollars while operating in the North Arabian Sea. The operation by PNS ASLAT had been carried out while undertaking Maritime Security Operations in the Pakistani Exclusive Economic Zone (EEZ).


COMMENTS (1)
Comments are moderated and generally will be posted if they are on-topic and not abusive.
For more information, please see our Comments FAQ