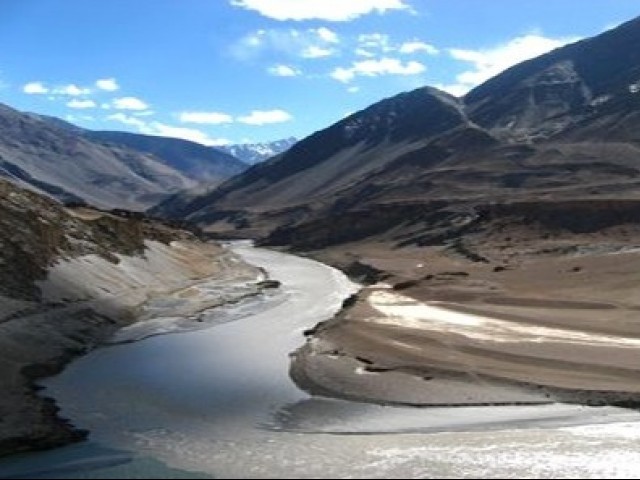 ---
ISLAMABAD: Federal Minister for Water Resources Faisal Vawda has said the government has increased the water usage charges that go to the Azad Jammu and Kashmir (AJK) from 25 paisa per unit to Re1.10 per unit – a raise that  would generate an income of Rs11 billion for the semi-autonomous region.

"Earlier the AJK was getting Rs70 million as water usage charges at the rate of 25 paisa per unit but now the rate is on a par with other provinces. Now the AJK will be getting an additional income of Rs11 billion per year," Vawda told a press conference on Wednesday.

He said the Net Hydle Profit (NHP) for other provinces was increased by the previous government in 2016. However it was not increased for the AJK. "However, the PTI [Pakistan Tehreek-e-Insaf] government has decided to bring AJK on a par with other provinces."

While appreciating the Neelum Jhelum Hydropower project, completed during the last government, the minister said the project is operating at its full capacity and is a very successful project. "The Neelum Jhelum will be earning Rs50 billion per year," he added.

To a question about water shortage in Sindh and shutter-down strikes in some of its districts in protest against this situation, he said: "I wouldn't comment on the issue as after the 18th amendment it is a provincial matter."

However, Vowda said, he has received some complaints about stealing of water from Hub dam, which provides water to Karachi. Some diversion lines have been built and water is being stolen. I will be visiting the area myself next week, to verify the complaints, he added.

Talking with reference to illegal hydrants in Karachi, the minister said they have compiled a list of illegal hydrants and that he would raise the issue with the Sindh government. "I will prefer to conduct raids on the illegal hydrants together with the provincial authorities and if they refused i will be doing it individually."

Regarding the recent visit of Pakistan's Indus Water Commission delegation to India, he said the visit was 'unexpectedly 'successful as the team visited a dam site in India. "Overall I am satisfied with our team and the Indian behaviour," he said.

The minister said after the 18th amendment it is the provincial subject now to deal with floods. "We have made the preparation required to be done by my ministry and have told the provinces regarding their work."

Vowda said some aspects of the 18th amendment are good while there are also some aspects that need improving. "We have to sit together to fix these issues." He said the initial work on the Mohmand dam has started and groundbreaking of the project will be done soon by the prime minister.