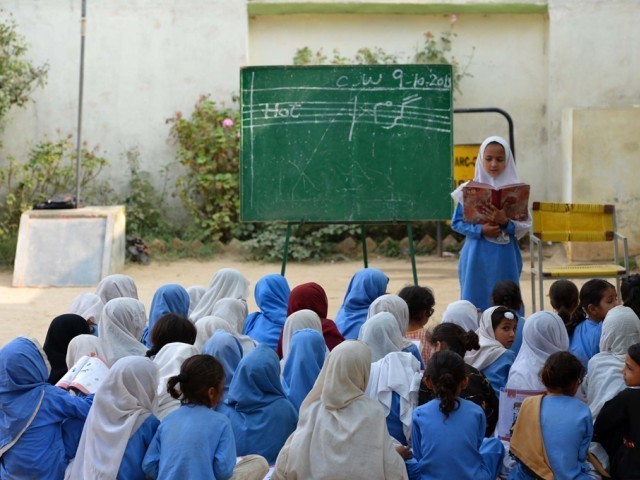 ---
ISLAMABAD: Education for all is the only way to tackle socio-economic issues and other challenges the country is facing presently including extremism, terrorism and sectarianism, said National Assembly Deputy Speaker Qasim Khan Suri.

"We live in an era of a knowledge based economy and no society can develop without knowledge and information," he said.

Suri also said that the incumbent government is taking special measures to reform the education system and bring it up to the standard required in our society today.

He expressed these views while addressing a seminar on "Reforming Education Sector of Pakistan, and our Social Responsibility" organised by National Council of Social Welfare in Islamabad on Wednesday.

He said that Islam stresses on the importance of education for all, especially in terms of educating girls because an educated woman is believed to be an indicator of an educated society.

He mentioned that the present government is taking practical steps to reform the education system in the country and is fully cognizant of its responsibility to impart education to all.

Moreover Suri stressed that the government is striving to decrease the dropout rate and increase the enrolment rate to 100%. He also mentioned that the slogan "Each one – Teach one" should be followed.

While stressing on the need to impart education he said that we all have to strive with commitment, honesty and hard work to enhance the literacy rate because it is the only way the country will develop.

He appreciated the efforts of National Council of Social Welfare in organising a seminar on such an important matter and stressed the need to enroll children who were victims of child labour on a priority basis.

Furthermore, Suri also urged the need to incorporate Islamic values and teachings within the curriculum in accordance with the ideology of Islam.

National Council of Social Welfare Chairman Dr Nadeem Malik expressed his gratitude to the deputy speaker for attending the seminar.

He said that the National Council of Social Welfare creates bridges among different voluntary social welfare organisations so they can consolidate their efforts and bring positive change in the society.  

Published in The Express Tribune, April 4th, 2019.