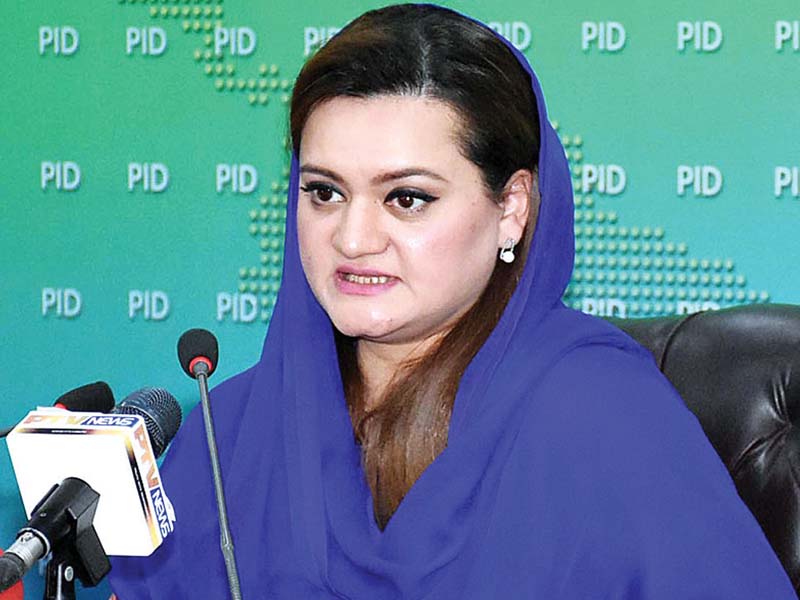 ---
ISLAMABAD: Pakistan Muslim League-Nawaz (PML-N) central spokesperson Marriyum Aurangzeb took a broadside at the Pakistan Tehreek-e-Insaf (PTI) government on Wednesday over its plan to introduce its own tax amnesty scheme after running a political campaign against it before the general elections.

"This government is not just incompetent and apathetic to the miseries of the people but also dishonest," she added.

"The amnesty scheme which the current government is planning to launch exposes its hypocrisy, incapability and total failure."

Aurangzeb blamed Prime Minister Imran Khan for the economy's downward spiral. "It's because of his [Prime Minister Khan] ego and false sense of pride."

She maintained that the PML-N government had handed over a country steadily progressing at a growth rate of 5.8 per cent to its current managers.

"They [the government] have brought down to 3.5 per cent because of their incompetence," she added.

"The PML-N government had also brought inflation to its lowest rate in 40 years at 3.8 per cent, but now it stands at 9.4 per cent."

Aurangzeb said the government's incompetence would take the country's debt to an all-time high.

"The PTI, which used to promise a no-loan policy before the elections, has taken billions of rupees in loan," she noted.

The PML-N spokesperson claimed that the prime minister was still dishing out the pre-election lies of 10 million jobs and five million houses whereas a 25 per cent increase in the cost of electricity, a 141 per cent rise in gas rates, continuous increase in fuel prices and the plunging value of rupee had been witnessed.
COMMENTS
Comments are moderated and generally will be posted if they are on-topic and not abusive.
For more information, please see our Comments FAQ