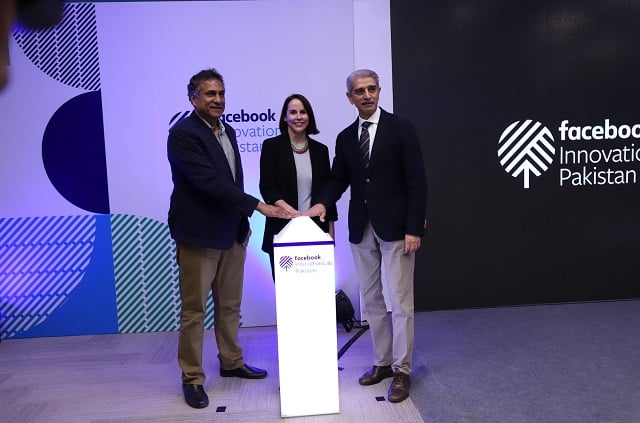 ---
Facebook and the Federal Ministry of Information Technology and Telecom, in collaboration with the National Technology Fund (Ignite), launched the country's first Innovation lab at a ceremony in Lahore on Wednesday.

The lab, which focuses on providing infrastructure access to developers, entrepreneurs and community groups, was launched at the National Incubation Centre (NIC) at the Lahore University of Management Sciences (LUMS). The ceremony was attended by policymakers and technocrats.

The lab aims to provide developers, entrepreneurs and community groups with the ability to network, train and grow their expertise. It will also enable developers to build products and applications, using emerging technologies such as virtual and augmented reality.

This is the first-ever innovation lab launched by Facebook in Pakistan. The lab will provide start-ups with the infrastructure and the access they require for refining and scaling their business models so that they can succeed in Pakistan and internationally.

Facebook reveals how the News Feed algorithm works

In addition to providing individuals with the latest technology, the participants will also be matched with mentors and will be given the opportunity to connect with Facebook's global experts, industry leaders as well as specialists in product innovation, business growth and data protection.




Participants will access FbStart, a global programme designed to help start-ups build and grow their businesses. Finally, participants are encouraged to connect and support other developers and entrepreneurs through Developer Circles, a community-driven programme for developer collaboration.

Facebook is committed to building an impactful community in Pakistan. It is important to support businesses, start-ups and individuals who are driving innovation to grow and succeed, said Jason Lin, head of Start-up Programme (APAC), Facebook.




"We are confident that the lab will not only be a unique training and innovation centre, but will also support a vibrant and transformative technology community in the country," he stated.

Way forward for start-ups to create space in country

Ignite CEO Yusuf Hussain said that AR, VR and artificial intelligence are rapidly expanding and will be major sectors in the future.

Sharing how VR helped in realising their vision, Saadan Ahmed, the founder of Vanilla Arcade, which offers immersive and interactive experiences to advertisers and educational institutions, said that augmented and virtual reality has allowed us to connect the Pakistani youth to their culture and history in the most immersive way possible. "It is the future of storytelling and education," he stressed.

LUMS VC Dr Arshad Ahmed said that innovation is the backbone of cutting edge research. The lab promises to create social capital among young entrepreneurs, he added.

The Innovation Lab is aimed at encouraging South Asia's spirit of entrepreneurship and start-up growth. In addition to the programme, the lab will also host initiatives such as housing community events and workshops for training purposes. Another key feature is that the lab welcomes start-ups and entrepreneurs based in Pakistan.
COMMENTS
Comments are moderated and generally will be posted if they are on-topic and not abusive.
For more information, please see our Comments FAQ