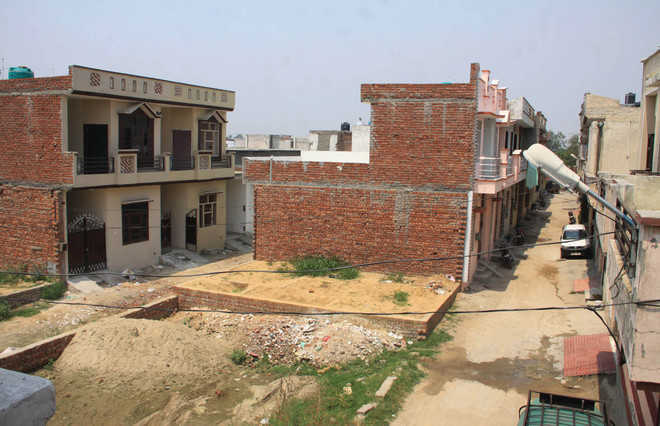 ---
MULTAN: The district administration has initiated a crackdown against the owners of illegal colonies built on agricultural land. On the directives of the Multan Development Authority (MDA) Director General Imran Sikandar Baloch, who is also the Multan division commissioner, cases have been registered against 214 owners.

The owners of these illegal housing schemes failed to deposit the prescribed fee and maps. The DG has also ordered that the area assigned for the colonies be cordoned off to prevent the sale, purchase, transfer and registration for land for which the data is available at the record centre.

Speaking to The Express Tribune, Baloch said that proceedings have been initiated against land owners who looted innocent people without following rules and regulations. "No more citizens will be thrown out of their homes during crackdowns against the land mafia," he added.

All the information related to illegal colonies is available on the MDA website. Further, advertisements were also placed in many newspapers and the owners will be forced to follow by-laws, he revealed.

"During the second phase, action will be taken against those landowners who took initial approval, but did not complete the remaining process," he stated. The MDA DG highlighted that the district administration is taking strict action against illegal housing schemes. "Citizens should be aware of the fact that these owners have not been granted permission to construct buildings and basic amenities will also not be provided to these colonies," he maintained.

Baloch also recently met with a delegation of estate developers and assured them complete cooperation. He also issued recommendations in this regard. The delegation complained that all estate developers were suffering because of unregistered developers and property dealers.

The delegation requested the Multan commissioner to register all estate developers in compliance with rules and regulations. The commissioner also constituted a committee to resolve the problems of registered colonies.

Similarly, the commissioner also issued a show cause notice to six building inspectors for being negligent while on duty.

Baloch said that no government official will be allowed to indulge in corrupt activities. All government employees are supposed to serve the people honestly, he maintained. The number of illegal colonies has increased because of the negligence of building inspectors who fail to take timely action, he stated.