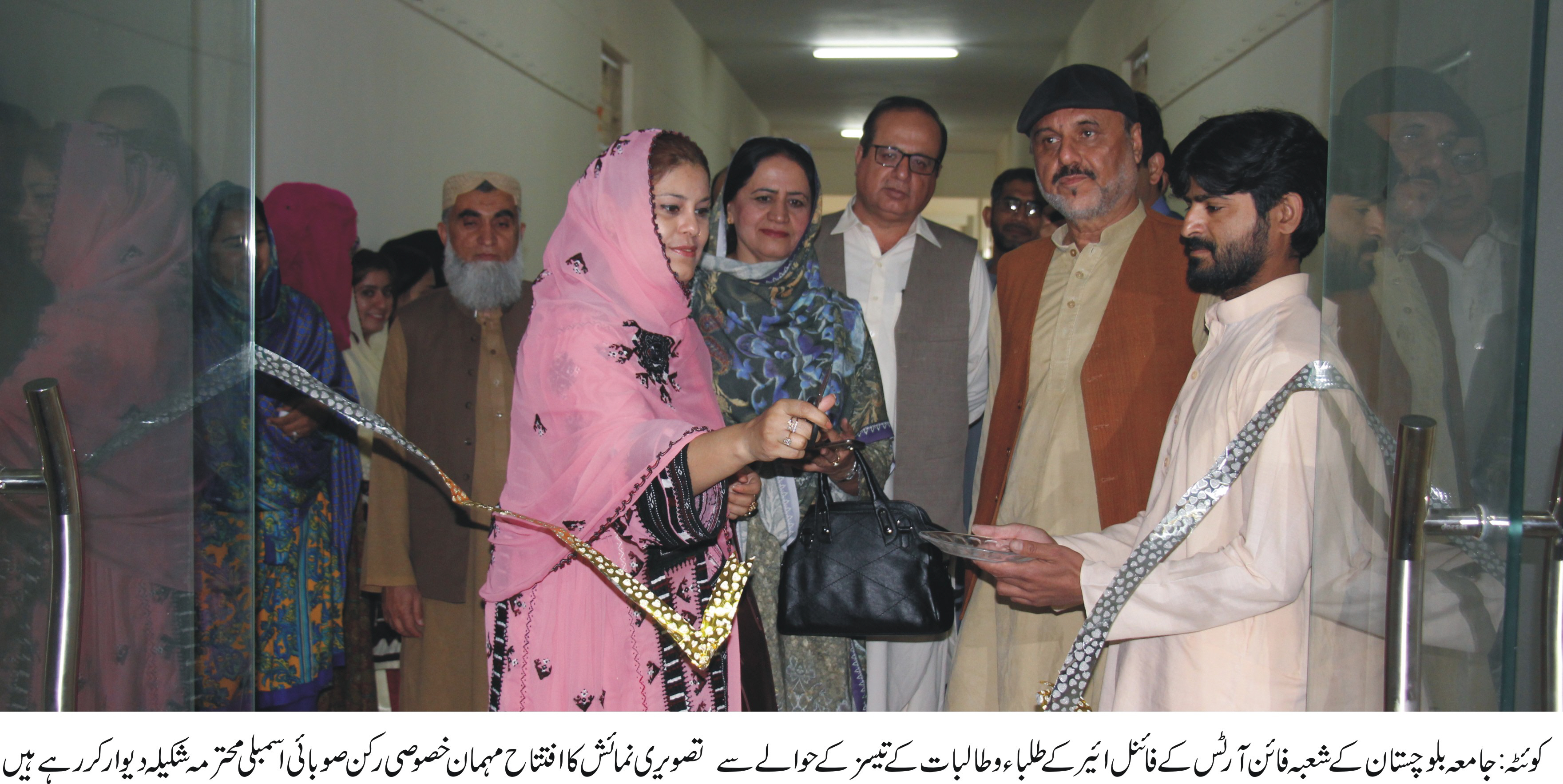 ---
QUETTA: Member of the provincial assembly (MPA) of Balochistan Shakeela Dahwar said she would present a bill in the assembly for introducing  fine arts as a subject at the intermediate level.
"The boys and girls of our province do not lack skills and through this subject new blood will come to the fore and participate in worldwide fine arts competitions," said the MPA while addressing the media at the University of Balochistan.

Balochistan cabinet approves hiring new teachers

Dahwar was attending an art exhibition at the university's fine arts department. She was accompanied by head of fine arts department Samreen and Dean Akram Dost, including a large number of students.
Dahwar was of the view that through such education, the boys and girls of the province would get a chance to display their skills at the international level.
Dahwar said, "The way our youth is conducting research is highly significant. It will be better if this subject begins from intermediate so that more skilled youth can surface. I will present a bill in the assembly to make fine arts an intermediate subject."
She inaugurated the gallery where art pieces, monuments, material scratcher painting and others were kept.
The students apprised the MPA of their artwork put on display in the gallery.