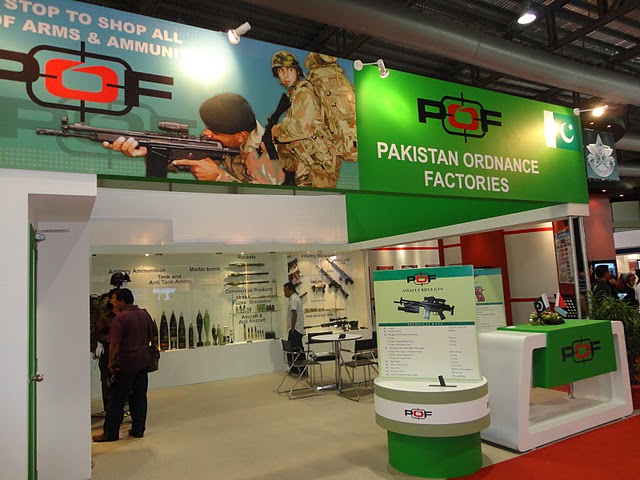 ---
ISLAMABAD: The National Assembly Standing Committee on Defence Production visited the Pakistan Ordnance Factories (POF) Wah Cantt, where they were briefed about the organisation's performance by the POF chairman Lt Gen Sadiq Ali.

The POF chairman informed the session, chaired by Member of National Assembly (MNA) Chaudhry Iftikhar Nazir, about the quantum of arms and ammunitions that its factories provide to the country's armed forces.

He informed the visitors that 14 factories and 12 subsidiaries were presently functioning as part of Wah Industries, fulfilling 90 per cent of the ammunition requirements of the armed forces on cost to cost basis.

The chairman shared details of the products exported to different countries, with revenue of Rs8.2 billion generated during financial years 2017-18.

The committee recommended that while purchasing arms from POF, depreciation cost of the machinery of these industries should be paid by the government for bringing them in line with global standards. The committee also witnessed the products on display in the hall of POF.

Lt Gen Sadiq Ali apprised the committee about new manufacturing facilities as well as upgrades and enhancement of production capacity and technology. He added that the POF has saved Pakistan a huge amount of foreign exchange by making different products for the armed Forces within the country.

The chairman also pointed out the need for upgradation of certain machinery and equipment in order to improve quality and productivity.

While acknowledging the contribution of POF, the standing committee recommended that the government should provide funds for upgradation of POF Wah machinery on urgent basis. It also called for improving facilities and services provided to the staff.

The committee assured the POF chairman of its support in this regard, and decided to invite the secretaries of the establishment, housing and finance divisions to its next meeting to resolve the issues faced by the POF workforce and management.

Muhammad Nawaz Allai, Imran Khattak, Niaz Ahmed Jakhar, Sajida Begum, Salahuddin, Saira Bano, Ch Mehmood Bashir Virk, Nadeem Abbas and Syed Abrar Ali Shah were among the ministers who attended the meeting.