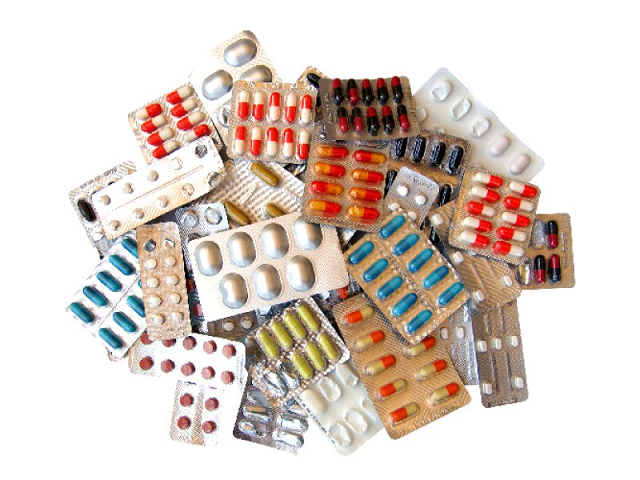 ---
ISLAMABAD: Federal drug inspectors have cracked down on an alleged illegal hike in prices of medicines in the federal capital as they raided various pharmacies and chemists in the city and seized medicines manufactured by different pharmaceutical companies who had hiked their prices illegally.

As per the documents available with Daily Express, drug inspectors have requested the Drug Regulatory of Pakistan (Drap) to inform them after reviewing notified medicines from the health ministry so that immediate action can be taken against drugs and their manufacturers.

During the raids on pharmacies, 11 types of medicines were seized from the market including aspirin tablets which were being sold for Rs960 instead of Rs803. Moreover, tablets Saiker, Traforage tablets and Dofaston were found selling for Rs902, Rs485 and Rs828 respectively despite having approved retail prices of Rs487, Rs186 and Rs524 respectively.

A 250 milligrammes methyldopa tablet, was being sold for Rs840 instead of its approved price of Rs638.

Further, vitamin and mineral supplement was being sold for as high as Rs850 instead of Rs550 while mesterolone 250 milligrammes was available for Rs586 instead of its approved price of Rs247.

Moreover, it was discovered that consumers were being charged Rs234 and Rs125 instead of Rs158 and Rs60 for Kinkor 5 milligrammes tablet and Kinko 2.5 milligrammes respectively. Moreover, Estradiol and Progesterone injections were available for Rs169 instead of Rs109 in the market.

The erythrocin 250 milligrammes tablet was available for Rs921 instead of Rs540.

Federal Drug Inspector Sardar Shabbir Ahmed said that the medicines were seized from the market as their prices were had been illegally hiked.

However, the matter has been sent to the costing and pricing director at Drap to confirm whether the prices were in accordance with the prices approved by the authority.

He added the violators will face a strict illegal action along with the case in drug court. 

Published in The Express Tribune, April 3rd, 2019.