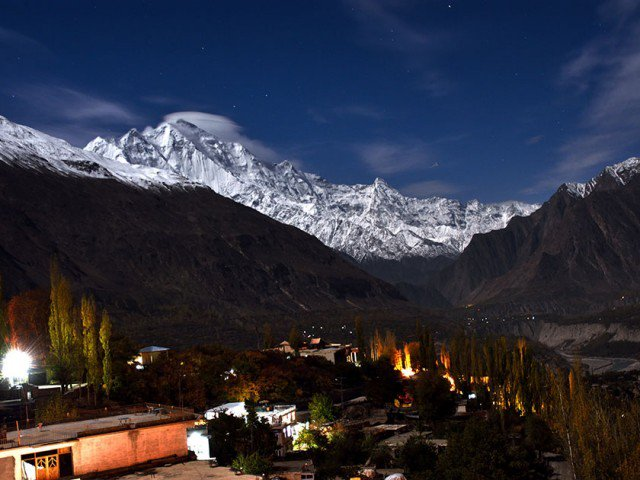 ---
PESHAWAR: As the Khyber-Pakhtunkhwa government looks to turn the province into a tourist hub for the country, it has decided to set up a separate tourism authority under its tourism laws while raising a dedicated tourist police force.

This was decided during a high-level meeting on the Khyber-Pakhtunkhwa (K-P) Tourism Act in Peshawar on Monday. The meeting was chaired by K-P Chief Minister Mahmood Khan and included Senior Minister for Tourism Atif Khan, K-P Finance Minister Taimoor Saleem Jhagra, Law Minister Sultan Muhammad Khan and other high-ranking officials.

During the meeting, it was disclosed that as many as 20 tourist spots have been identified in the province so far which will be converted into tourist zones under the act for the promotion of tourism in the province.

Moreover, to open up the erstwhile tribal areas for tourists after suffering from decades of insurgency there and to generate livelihood for residents there, the tourist zones will be slowly extended to the newly merged districts.

In this regard, the chief minister directed the K-P Inspector General of Police to complete the training of the Tourism Police of the province by June this year.

Officers for this force will be selected from the existing police force of the province. They will be trained to deal with tourists with help from Thailand's Tourism Authority.

Atif said that they have also prepared a draft tourism bill as per the directives of CM Mahmood and that the will be presented in the assembly soon for being passed into law.

Talking about enhancing tourism opportunities in the province, CM Mahmood promised to provide all required facilities per international standards in the designated tourist zones, including hotels, green belts, sports grounds, jeep tracks and other tourist-related facilities and activities.

In this regard, Mahmood directed to establish tourist zones in parts of Swat including Gabeen Jabba, the Daral Lake Valley, Mankyal Valley, Boyon Valley, Kandal and Izmis Lake. Further, he said that they need to build tourist zones in Chitral, including the Bir Mughalaght Valley, Golain Valley and areas of District Buner such as Bir Gali.

He further said that these tourist spots will be connected with District Dir and soon, an entire tourism network will be established in the province.

The CM said that tourism-related activities will not only help in revenue generation for the country but will also further the peaceful narrative of Pakistan internationally.

Swiss tourists visit Kailash valley

Two Swiss tourists visited the famed Kailash valley in Chitral and enjoyed the natural beauty of the area and the indigenous culture of the Kailash people.

Chitral Tourist Information Centre (TIC) In-charge Zarin Khan briefed the tourists about the local culture, their religious rites, traditions, tourist attractions and various festivals, particularly Chilimjusht or Joshi festival. 

Published in The Express Tribune, April 2nd, 2019.
COMMENTS
Comments are moderated and generally will be posted if they are on-topic and not abusive.
For more information, please see our Comments FAQ