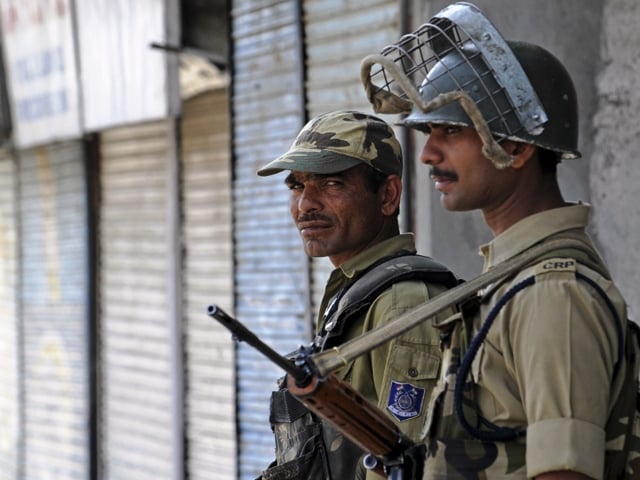 ---
Indian security forces on Monday martyred four Kashmiris during gun battles in the occupied valley's Pulwama district, under the guise of a search operation, reported Kashmir Media Service.

According to KMS, the youth were killed by the Indian troops during a 'cordon and search operation' in the Lassipora area of the district.

Three Indian troops were also critically injured in the gunfight. The identity of the martyred youth was being ascertained, the local police added.

Seven killed in occupied Kashmir gunfight

Indian authorities, in their continuing suppression of civil liberties, also suspended internet services in Pulwama and Shopian districts.

Occupying forces also launched a violent cordon and search operation in Qazigund and Veernag areas.

IoK is the world's most militarised zone with some 500,000 Indian troops deployed to fight a rebellion that broke out in 1989. Tens of thousands of people, mainly civilians, have been martyred in the conflict. Violence has spiked since 2016 with almost 600 martyred last year, the highest toll in a decade.


COMMENTS
Comments are moderated and generally will be posted if they are on-topic and not abusive.
For more information, please see our Comments FAQ