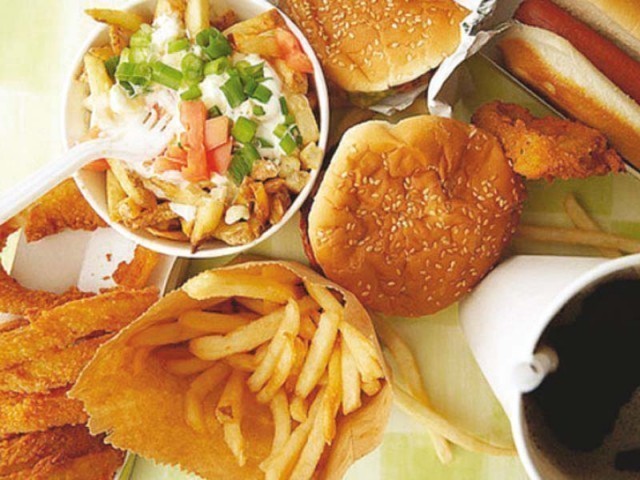 ---
PESHAWAR: The top regulator of food quality in the province on Sunday said that canteens located on the campuses of different universities and concluded that they are largely unhygienic and unhealthy while different educational institutions either lack filtration plants for water or need to repair their plants.

This was disclosed in a report prepared by the Khyber-Pakhtunkhwa (K-P) Food Safety and Halal Food Authority's Monitoring and Evaluation Department.

"Fifteen universities and several other educational institutes were visited where more than 78 on-campus canteens were checked for food quality, premises and personal hygiene" the report reads, adding that its Peshawar Division teams responded to online public complaints and raided almost all canteens located in both government and private universities in Peshawar.

It further says that all canteens were issued improvement notices while some were also slapped with fines for the low-moderate level of food standard violations.

Some canteens were also sealed due to major issues identified therein. The report further suggested that water filtration plants be installed at educational institutions while those who have such machines need to repair them.

K-P Food Authority Director General Riaz Khan Mahsud added that four university campuses and several other colleges inside the campus of Peshawar University are vulnerable and that students have little option but to purchase unsafe and unhygienic food from these establishments. He further said that the concern quarters must be informed and warned about the alarming situations of their respective canteens, failing which a severe crackdown would be carried out wherever needed.

K-P Food Authority's Operations Director Khalid Khattak said that 600 complaints have been received from students, staff an visitors at different educational institutes of which 300 were traced and addressed at different canteens inside campuses.

Giving details of the report, the operations director added that no food safety and personal hygiene measures were observed at the campus canteens and maintained that not a single staffer was being screened medically for communicable diseases.

The report further identified the presence of unhygienic water tanks, either absence of or malfunctioning water filters, poor infrastructure condition of premises, unhygienic conditions in canteens, presence of banned food items such as non-food grade colours in kitchens, sub-standard and expired food items, poor personal hygiene of food handlers, provision of sub-standard food to costumes, unavailability of medical fitness certificates of the workers.

The report also suggested all educational institutes constitute food inspection committees for regular checkups, award canteen contracts to contractors who are aware of food safety standards and who must be bound to follow the standard operating procedures identified by the K-P Food Safety Authority.

Moreover, it recommended that all educational institutes are directed to improve Infrastructure where ever needed; since most of the complaint from contractors was that the Institute's administration did allow them to undertake any kind of infrastructure or civil work in the canteens.

Further, the report suggested that the Level-1 Food Safety Training conducted by K-P-FSA should be mandatory for all food handlers hired at these canteens. Moreover, water filters should be replaced every three months a record should be maintained of this.  Expired food products must be returned to the suppliers and distributors on time apart from stopping banned items.

Further, all food handlers should be medically screened while periodical awareness sessions regarding food safety and hygiene should be conducted by teams of the K-P FSA.

The report noted that the Khyber Medical College canteen had undergone remarkable improvement since the last review.

Published in The Express Tribune, April 1st, 2019.
COMMENTS
Comments are moderated and generally will be posted if they are on-topic and not abusive.
For more information, please see our Comments FAQ