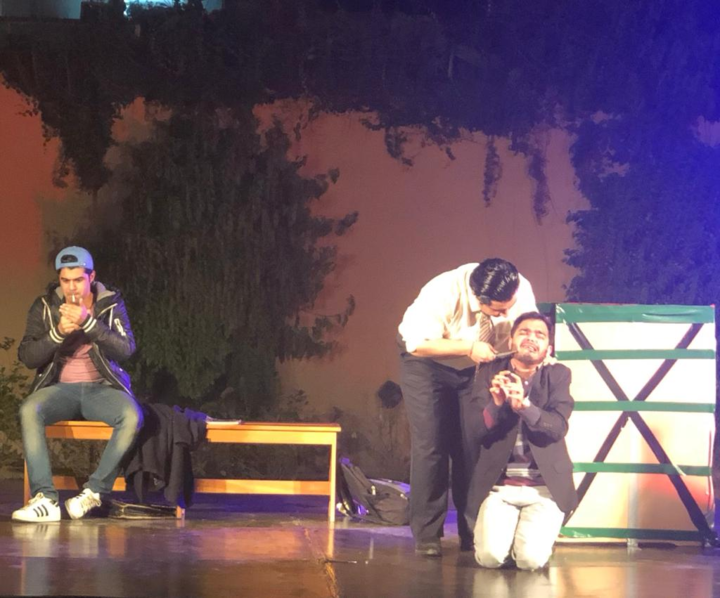 ---
LAHORE: Lahore Amateur Theatre Zealots (LATZ) performed The Box at the Alliance Francaise in Lahore this weekend, where a large number of people gathered to watch the play.

The nearly 40-minutes-long performance was marked by many frequent applause and appreciation from the audience. Although the main premise of The Box is serious in nature, there is ample comedy in the storyline which kept those watching entertained. The play is a psychological thriller by New Zealand-based author Keith Passmore. The writer has previously written and staged many plays for theatres in London's renowned West End area.

The Box marked the fifth production by LATZ. It focuses on the underlying psychological issues of its characters which suddenly erupt one day. The performance began with the three main characters waiting for a bus. They all seem perfectly normal until a conspicuous box becomes center of their attention and causes of their underlying volatilities and depression to collide, thereby creating a feud between them and ending in a shocking tragedy.




The three main leads were plays by Hassan Raza, who also directed the play, Usman Bandey and Saad Sultan. They were supported by Mohammad Ghazi and together, all four have ample experience of performing both in Pakistan and abroad.

The Box has been by LATZ co-founder Huma Zaman. "The Box is a black comedy and a psychological thriller with a lesson," she told The Express Tribune. "There are many in this world who are victims of depression and mental disorders and one day, this illness becomes the reason for a shocking end. We are performing this play in Pakistan for the first time and hope to take it to Karachi and Islamabad as well," she added.

Have something to add to the story? Share it in the comments below.
COMMENTS
Comments are moderated and generally will be posted if they are on-topic and not abusive.
For more information, please see our Comments FAQ